The Memo
Will CCP be Iceland's first unicorn?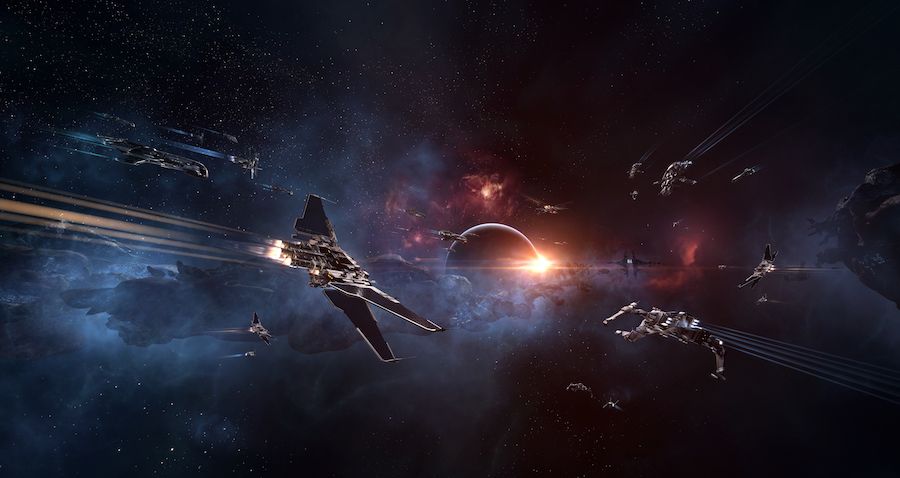 A huge news story (or rumour) for the Icelandic tech industry dropped just before the weekend. Bloomberg reports:
"CCP hf, the Icelandic game developer that created the cult classic Eve Online game, is exploring strategic options including a sale of the business after receiving interest from potential bidders, according to people with knowledge of the matter.
The closely held company's owners […] are discussing whether or not to proceed with a sale. A sale of CCP could value the business at as much as 900 million euros ($955 million), the people said."
There are points to be made about this:
I reached out to CCP for comment on various things related to this, and their line is "CCP doesn't comment on rumours."
VC fund NEA (and others) invested $30m in CCP last year at a rumoured $300m valuation. That would mean a 3x return in a year, pretty decent for an almost 20 year old company.
Novator Partners – one of the biggest shareholders – have been buying CCP stock from current and former employees. The going price has been around $23, according to several sources. Rumors followed, that a sale of CCP was the end goal of these stock purchases, and the Bloomberg story supports that. It's all but certain that people won't be selling their stock anymore at that price (if there are any small shareholders left).
The €900m valuation is mostly based on CCP's VR efforts. Any regular valuation based on the company's core business today wouldn't come close to that price tag.
The valuation is great news for Iceland's fledgling VR plays, and VR in general. It sends the message that someone is willing to pay top dollar for VR ambitions. which increases VR's viability.
In the last year, the company has shipped two VR games: Gunjack on mobile & PS4, and Valkyrie on PC and Playstation. Both relatively successful – Gunjack is often touted as the world's most sold VR game – and Valkyrie came with Oculus preorders. Now, the most sold VR game is most likely measured in hundreds-of-thousands of copies, not millions. Hilmar Veigar, CCP's CEO, has said publicly that the company's VR efforts have already broke even. No numbers have been released about the total number of games sold [all I've found is this tweet, retweeted by Hilmar Veigar, which says number is at "more than 500,000 copies"], which usually isn't a good sign. CCP has, however, established itself as a leader in VR content creation.
This acquisition would be the biggest (I think, correct me if I'm wrong) in Icelandic tech history. Period. It's silly, but I'm partly annoyed that it hasn't crossed the $1bn mark (for headline purposes). Also, a unicorn exit would totally establish Iceland as the world champion of per capita – Iceland's per capita unicorns would be off the charts 🙂
The "people with knowledge of the matter" in the Bloomberg story are most definitely leaking this strategically. What their strategy is, remains to be seen, motives could include raising interest to raise price.
Any discussion about the impact on CCP's Iceland operation would be highly hypothetical. What we know is that CCP is building a new HQ close to the University of Iceland. We also know that most of CCP's VR development is outside of Iceland. Gunjack is developed in Shanghai, Valkyrie in Newcastle, and Project Arena in Atlanta.
The company has remained publicly silent, but I would guess that some internal communication has taken place. In any case, these next weeks will be interesting, and rest assured, we'll be following up on this.
The somewhat clickbait-y subject of this edition was "Will CCP be Iceland's first unicorn" – and I haven't answered that question. I personally think it could very well be; the news hopefully spark interest among other potential acquirers, sparking a bidding war, resulting in a higher sale price. Also: we could always calculate the sale price at this summer's exchange rate, which would make €900m translate to more than $1bn 🙃.
This post was originally sent out as The Northstack Memo, our weekly newsletter with commentary on the Icelandic tech and startup scene. Subscribe here.