startup
Travelade wants to solve overcrowding in tourism, starting in Iceland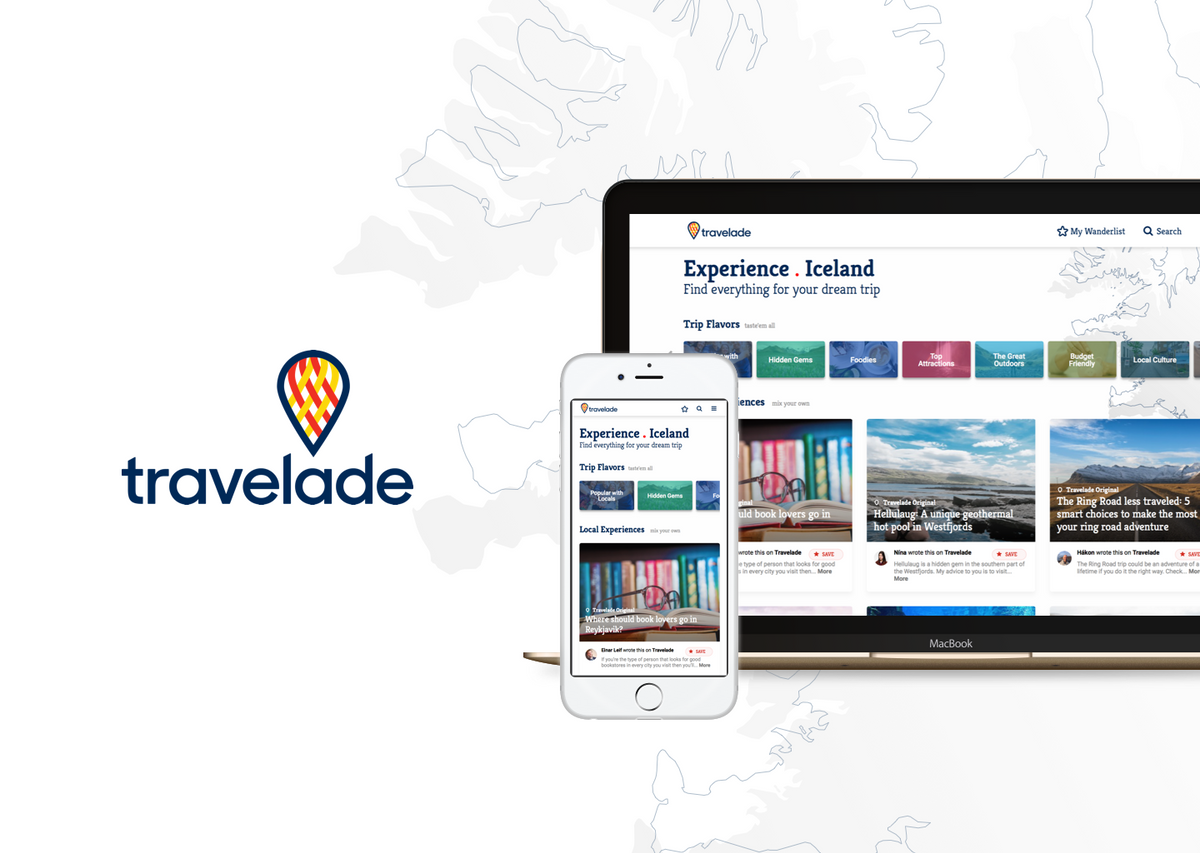 Travelade, Icelandic travel-tech startup focused on helping travelers personalise their experience, launched their new webpage today. The company aims to expand to four more countries by the end of the year.
The company sent out a statement earlier today, discussing their plans.
"We are starting with Iceland for a reason. It is a fast growing market with a need for more diversity in the supply, a demand we can meet. We believe starting with few small countries such as Iceland and do them very well before expanding further. Soon we will open up one of Europe's best kept secrets and before the end of the year we will be up and running in four countries which we believe will be some of the fastest growing tourism markets in the coming years" said Andri.
The company was founded by Andri Heiðar Kristinsson, former product lead at Linkedin, and Thor Arnason, former CTO of Icelandic information portal Ja.is. The company has received a grant from the Technology Development Fund.
"The problem in Iceland isn't overcrowding," according to Andri Kristinsson CEO of Travelade, "but rather that most visitors are pointed to the same place at the same time. That is in part due to the business models of leading incumbents in the travel space that keep pushing the bestsellers above others and thereby concentrating the majority of the tourists in the same spot while leaving others empty. Travelade has a more balanced approach," says Andri.
The Travelade product helps people plan their trip by organising experiences into personalised "Wanderlist folders", as detailed in the announcement:
In today's world of hyper-personalization, millennials are used to simple, beautifully designed products which cater to their personal style and Travelade aims to fill that space in the travel industry. Even though most people travel infrequently, 37% think and dream about their next destination every single week according to Google Trends. Travelade helps people dream and develop the perfect holiday, with descriptions of experiences rather than just amenities which people can then save into their "My Wanderlist" folder. When the actual planning starts people can use the content they collected to create their dream itinerary.
This short post is a part of The Update – crowdsourced news and updates from the Icelandic startup and tech community. If you wish to share an announcement, send us a message.