The Update
The nine companies that pitched at Startup Tourism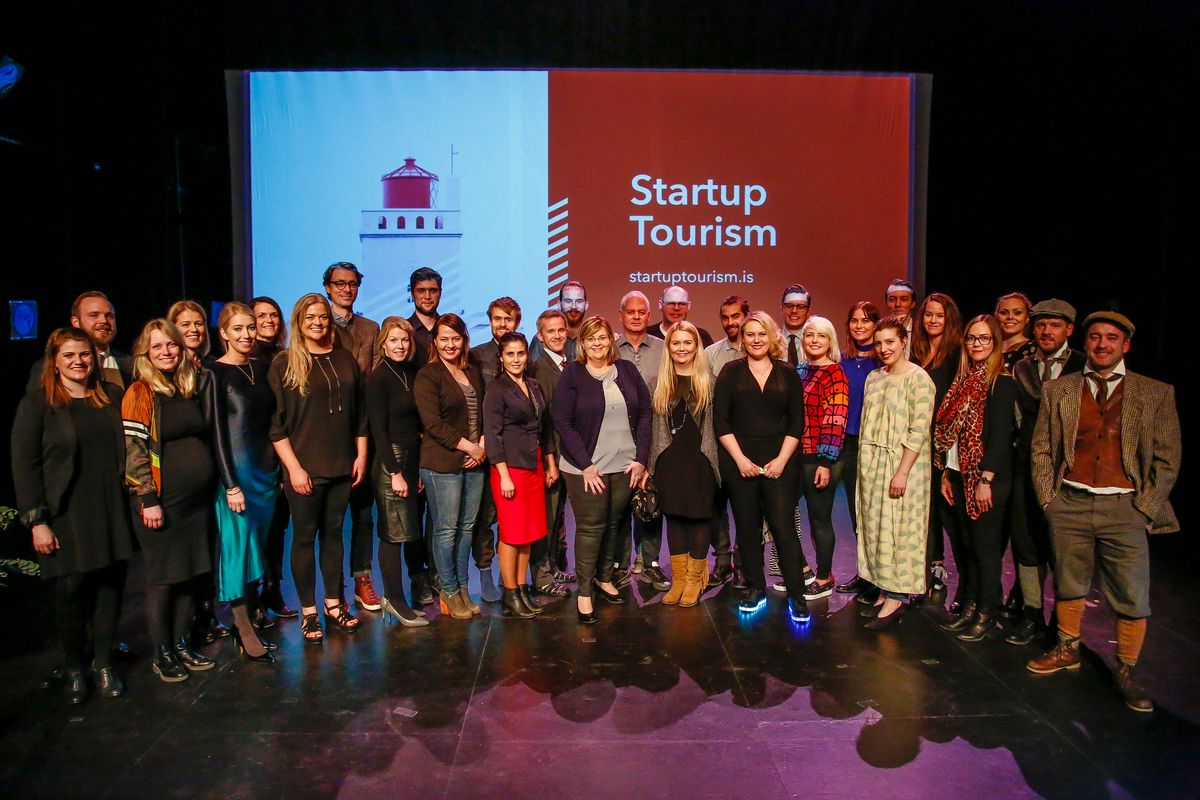 The final event of Startup Tourism was held in Tjarnarbíó on April 28th. Nine new companies in tourism pitched their business ideas to a room full of investors, key players in the tourism sector and other guests.
Startup Tourism is a ten week accelerator, operated by Icelandic Startups. Íslandsbanki, Isavia, Blue Lagoon, and Vodafone are sponsors.
The following companies pitched:
Deaf Iceland – Tailored services and recreation in sign language.
Hælið – Historic exhibit about the history of tuberculosis in Kristnes in Eyjafjörður
IceYoga – A travelling yoga adventure around the country.
Myshopover – A platform that will empower tourists to shop with a local.
Reykjavik Rainbow Museum – A unique experience based on light and colours, combining art and science.
Sigló Ski Lodge – A new destination and center for nature-lovers in Northern Iceland
Sólvangur Icelandic Horse Center – Sólvangur offers an unique experience on an authentic Icelandic horse farm.
The Cave People – Dynamic view into the man-made caves Icelanders once called home.
Travelscope – A search engine designed to find the dream trip based on preferences and special needs.
This short post is a part of The Update – crowdsourced news and updates from the Icelandic startup and tech community. If you wish to share an announcement, send us a message.