Articles
Already Surpassing 2017: The Iceland H1 2018 Funding Analysis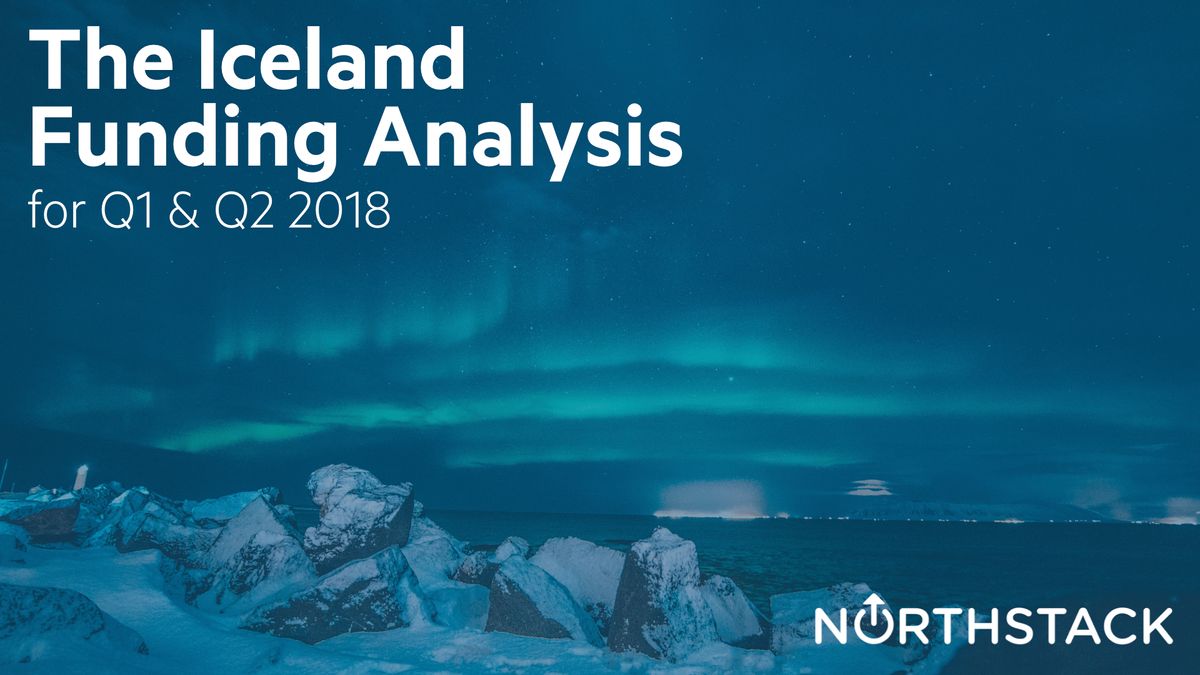 Published a little late, this report looks at funding activity for startups and tech companies in Iceland in the first half of 2018, Jan 1 through June 30.
The year started with a bang with three notable investments announced in the first ten days of 2018. We've tracked one monster round ($75m+): a $150m round in Arctic Green Energy which we omit in some charts as an outlier, to get better information from the data (it's noted where we skip it).
More cash flowing
We've already surpassed 2017 in total amount invested (not counting monster rounds, we had the $240m WuXi round last year) and in fact, reached that milestone in April. The first half of the year saw $48.9m invested in 11 companies (or $198.9m invested in 12), which will grow even more with investments from later in the year – 2018 is poised to be a great year in Icelandic venture investments, possibly overtaking 2016.
Even including big rounds, the outlook for the year is healthy.
Overall, we recorded 12 investments in the first half: five in the first quarter and seven in the second, on par with the last couple of years.
Skewed toward later rounds
Last year the investments skewed heavily towards smaller, early stage investments (<$2.5m). This time around, most investments are bigger, and most of the companies raising have raised before, suggesting a good increase in follow-on rounds.
In fact, of the investments we tracked, only two, Kúla3D and Kara Connect, didn't have a previous round in our database.
Money is flowing in
Last year, most of the investments were from local investors. The first half of 2018, more than half of the funding rounds were funded partially or completely by foreign investors, and 83% of the capital came from outside of Iceland (not including the Arctic Green Energy investment).
Pharma and Gaming receive the majority of funding
It's usually not worth it to break out specific industries, as the investments are usually too few for any interesting information to emerge. This time around, however, it's good to point out two industries: pharmaceuticals and gaming.
Pharmaceuticals: Three investments totalling $27.1m, all into companies that have previously received investment.
Gaming: Two investments totalling $10m, both companies previously received investments.
Together, those industries received $37.1m, or 75% of the funding (not including the AGE round)
Connecting that to the bigger picture, where Iceland has big multinational success stories in both pharma and gaming, suggests that although neither is big enough to warrant its own breakout in Icelandic economic measurements, maybe we have industry seedlings in those two.
Exits
The only recorded exit was Bókun's sale to TripAdvisor. The amount for the sale hasn't been disclosed (I've dug through SEC filings, with no luck (yet)). Bókun is apparently doubling down on operations in Iceland, and recently sent out ads to hire 30 people in the city.
End note: Local VC is changing
In the first half of the year, the local VC funds (Frumtak I & II, Eyrir Sprotar, Brunnur Ventures, Crowberry Capital, and the government run NSA Ventures) only participated in three rounds, in both cases as lead investors. Brunnur did a follow on, and Frumtak and Eyrir Sprotar were completely silent (as expected, neither are really doing fresh investments at the moment).
NSA Ventures came back from a several year hiatus with a bang, taking part in a $3.8m round in Florealis, with fresh capital from the Greenqloud sale.
Similarly, Crowberry Capital has started to make regular investments, leaving three generally active funds (Brunnur, Crowberry, NSA Ventures).