Behold Ventures
The Esports Coaching Academy secures a $750K pre-seed funding round led by Behold Ventures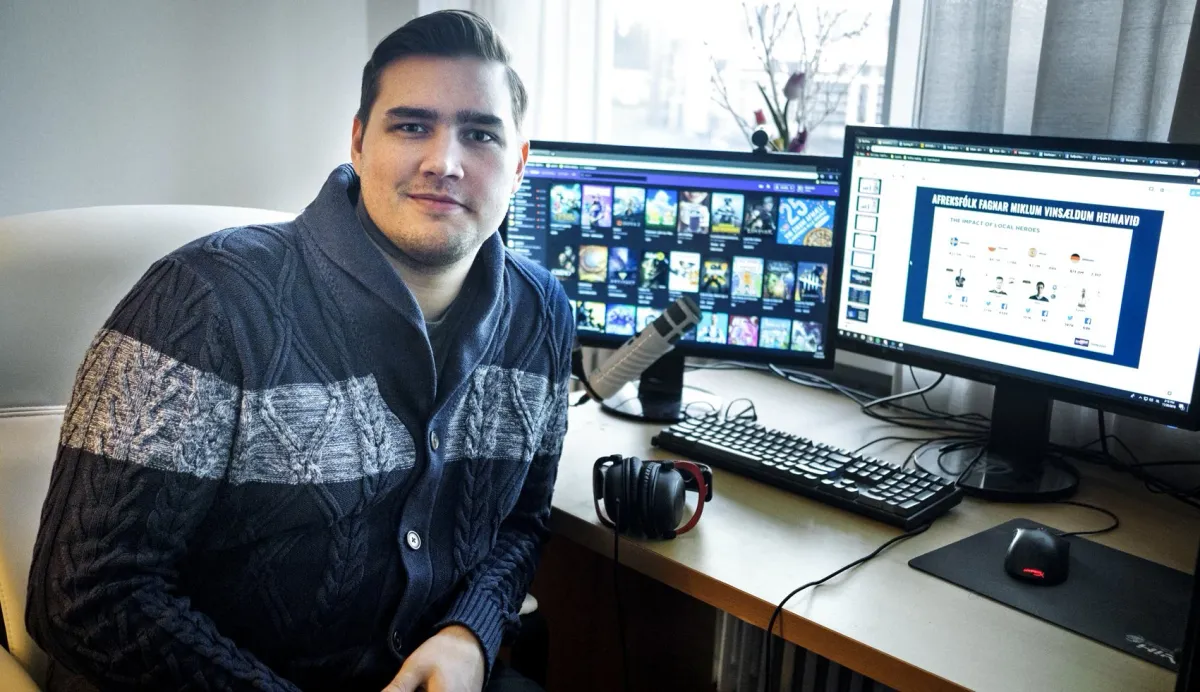 The Icelandic esports education company, Esports Coaching Academy (ECA), recently announced the closure of a pre-seed funding round led by the newly established Swedish gaming venture capital fund, Behold. ECA will receive $750K from multiple investors. In addition to Behold, Sisu Game Ventures and MGMT Ventures participated in the round. This newly acquired capital is being used to develop ECA's product, a software platform that gives anyone the tools, resources, and knowledge needed to start running youth esports programs in multiple titles that focus on physical and social skills as well as in-game prowess. ECA's ambition is to nurture young gamers and improve them in-game as well as offline.
(Disclaimer: Haraldur Hugosson, co-founder of ECA, is on the Northstack team)
Ólafur Steinarsson, ECA's other co-founder, had this to say after the announcement, "With the Esports Coaching Academy, we're bringing the same methodology and programming to the rest of the world. We allow anyone to easily and quickly start running professional youth esports programs that are profitable and sustainable."
It's fair to say that Ólafur has been heavily involved in the Icelandic esports scene. Ever since 2018, Ólafur has had multiple roles in the Icelandic esports industry. He has served as a head coach of the first esports club to start youth operations in Iceland, written and starred in a talk show about esports, and served as the chairman of the Icelandic Esports Association (Rafíþróttasamtök Íslands) which he also founded. The recent growth of the Icelandic esports scene has been impressive. Today over 3% of children in the country pay one of the clubs running esports programs to train regularly, in person with a coach and a group of peers.
The software solution ECA is developing consists of an educational hub and a SaaS solution serving exercises and complete programming for esports clubs and coaches. At the educational hub, prospective coaches go through a course where they learn both the fundamentals of being a good coach and the specifics of being an esports coach. This means learning about working with children at different age brackets, how they develop skills and improve as well as focusing on the specifics of being an esports coach, i.e. how are games broken down into coachable elements and what are the focus areas needed to succeed. After passing, these coaches become ECA Certified Coaches and have access to additional educational courses focusing on specific game titles as well as topics such as "exercise in esports" and "nutrition in esports".
To efficiently run and sustain an esports program the ECA platform offers coaches access to a constantly updated library of programming consisting of game-specific and agnostic exercises, physical exercises, socialization games, and more. The platform also offers ready-to-run courses filled with activities that are proven to benefit and engage players.
ECA's software solution is already being tested. The solution has been launched with pilot partners in the US. Additionally, ECA has signed agreements with partners in Puerto Rico, and Iceland.
A few days ago, we wrote about how Behold Ventures, the VC fund co-founded by Sigurlína Ingvarsdóttir that is leading this round, raised $25.9M for a new gaming VC fund focusing on the Nordics. It's great to see this newly raised capital being put to good use, funding a promising Icelandic startup. You can read our recent coverage about the establishment of this new gaming fund below.