Carbfix
The biggest EU grant to Iceland so far goes to Carbfix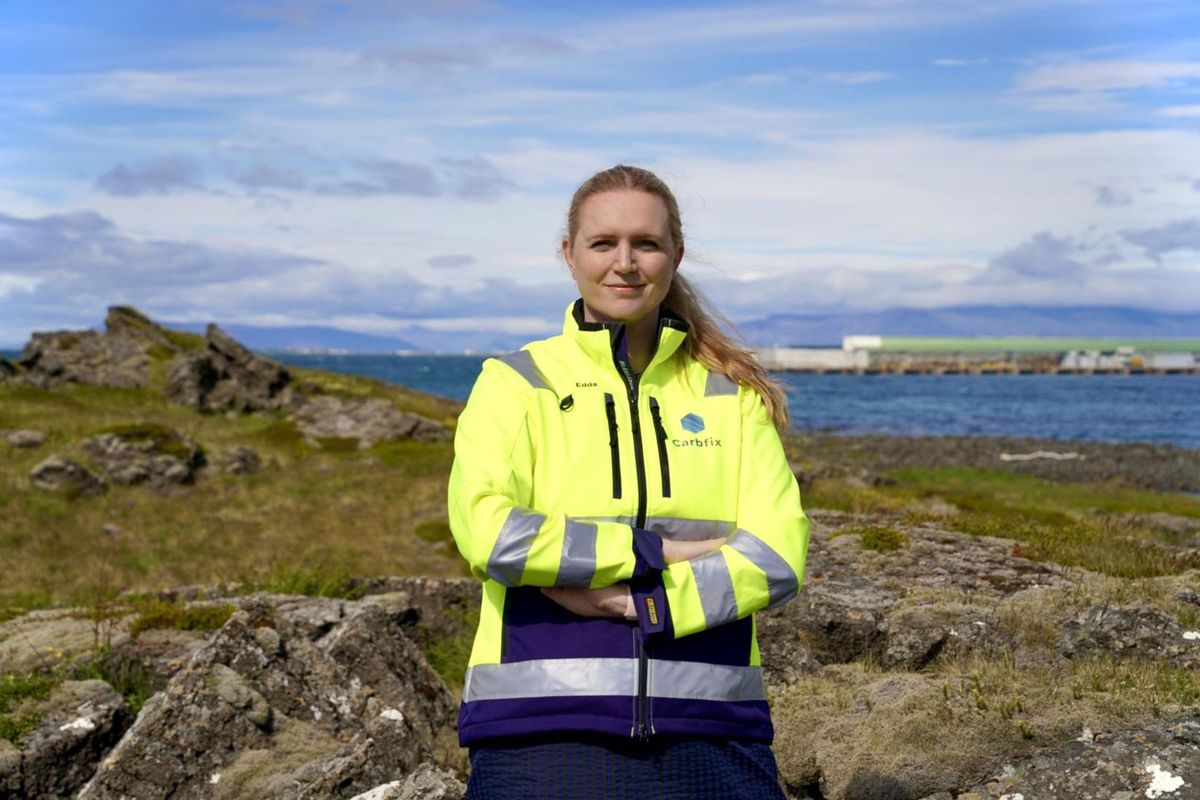 Carbfix, the established climate innovation company that turns CO2 into stone, has received approximately $117M from the European Union's Innovation Fund. This is bigger than all previous grants from the EU to Iceland. This grant will be used to construct a CO2 Mineral Storage Terminal called Coda Terminal located in the bay of Straumsvík, in South West Iceland. This should cover about a third of the total cost of the project.
This terminal, which is the first of its kind in the world, is a highly scalable onshore carbon mineral storage terminal. The CO2 will be sourced from industrial emitters in Northern Europe and will be injected into the basaltic bedrock where it rapidly turns into stone via the Carbfix technology. Here you can read more about the Carbfix technology. It is estimated that the terminal will be taken into use by mid-2026 and reach full capacity in 2031, at that time up to three million tonnes of CO2 will be disposed each year. This amounts to about 65% of Iceland's total emissions in 2019.
This is not the only project that the EU is supporting with its recent allocation. The EU is investing over $1.8 billion in 17 large-scale innovative clean-tech projects. These grants from the Innovation Fund will be used to bring technologies to the market in energy-intensive industries, hydrogen, renewable energy, carbon capture and storage infrastructure, and manufacturing of key components for energy storage and renewables. As well as in Straumsvík, the selected projects are located in Bulgaria, Finland, France, Germany, the Netherlands, Norway, Poland and Sweden.
"This is first and foremost a great recognition of the importance of the work we're doing at Carbfix. The support from the Innovation Fund helps with establishing a new cross-border value chain which will result in a significant scale-up of CO2 mineral storage at the Coda Terminal. We further strengthen Iceland's leadership role when it comes to capturing and storing carbon, as our country comprises ideal conditions to safely and permanently store large amounts of CO2. Our technology is based on Icelandic ingenuity and it is our vision that it can be implemented and scaled up around the world, e.g. by replicating the Coda Terminal hub concept" says Edda Sif Pind Aradóttir, the CEO of Carbfix.
Below is our previous coverage of Carbfix.