Editorials
Startup SuperNova and the Startup Reykjavik legacy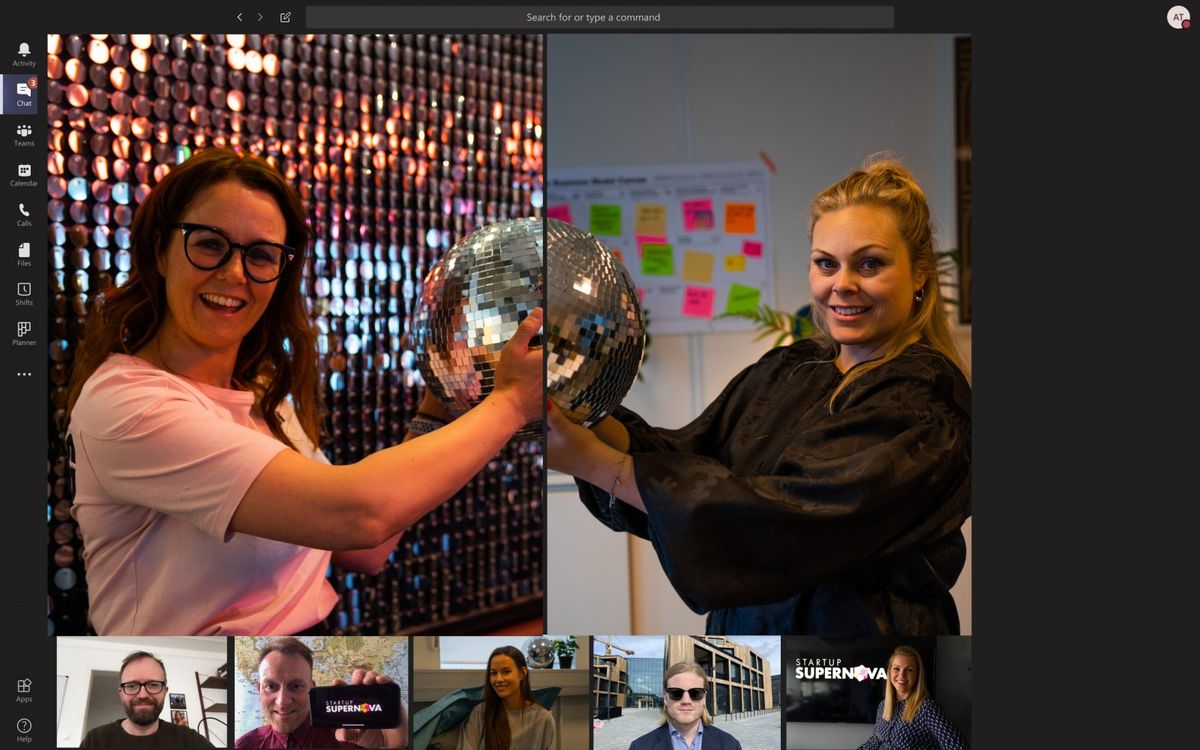 Startup Reykjavik was founded in 2012, by Arion Bank and Icelandic Startups (then Klak Innovit). That same year was the first year of the Startup Iceland conference, so in a sense, 2012 is the year that some of the longer living programs, that put their mark on the year and event calendar, were founded.
Startup Reykjavik operated as a 10 week accelerator, with a small investment from Arion Bank's subsidiary (Startup Reykjavik Invest), with the program culminating in a demo day. A very visible part of the program was open to the public, with events ranging from open talks on different topics from local and international speakers to PopUp&Pitch events, where the teams practiced their demo-day pitches halfway through.
Last year, amidst a slew of cost-cutting measures, Arion Bank abruptly stopped its support for the accelerator, in a phase seemingly designed to support the bank in paying out dividends (which funnily enough got canceled by Covid-19). With that, a big chunk of Icelandic Startups' revenue was gone, and since then, the team behind the non-profit community organiser has gone through a lot of changes, navigating the weeds to find a way to support its operations.
In addition to essentially becoming a core of the ecosystem calendar, Startup Reykjavik was one of the most active and important players in bringing public attention to startups. Through partnerships with media outlets, active PR, and a well groomed look, feel, and profile, Icelandic Startups succeeded in supporting the program and its companies in creating awareness about startups in Iceland.
But let's review review Startup Reykjavik as an accelerator.
Accelerators are usually investors, with the goal of making money through investments in very early stage startups. The accelerator approach, made famous by Y Combinator and later players like Tech Stars, is premised on a short, tight, program, where the accelerator invests in multiple companies, provides hands on support, to try and speed up their initial development, getting them to the next investment round and later, an exit. Although Startup Reykjavik has some promising startups, it's quite clear to most bystanders, that making money off of startup investing was not the core driver behind Startup Reykjavik.
The company selection ("Great businesses, but not optimal VC cases"), the fact that the core operator (Icelandic Startups) isn't an investor in the startups, the timing (during the summer we have University break, so the program can become a great summer job), all suggest that making money off the investments in the startups wasn't the core goal. And that's totally fine.
Since Startup Reykjavik, Icelandic Startups, have operated numerous other accelerators – ranging from Startup Energy Reykjavik, to Startup Tourism, to "Til Sjávar og Sveita" – focused on food startups. None of these invest in the companies, making it clear that goal is – as expected, when you understand what Icelandic Startups do – to support people and companies in their initial stages with angles of their business development, to help the next generation of Icelandic companies come to life. But rather than making the outcomes of those businesses the driver, the process of helping people get started, spreading the knowledge, creating connections and helping teams learn about business development and startups, is the driver.
In short, as an accelerator-investor, some changes would be warranted to optimize for returns. As a bootcamp for startups, driver of positive discussion about startups and new business ventures, and community organisers, Startup Reykjavik has been essential.
Enter Startup SuperNova. With Nova and Gróska stepping in as backers, some changes were made to the program.
Investment in the companies is no longer a prerequisite for participation, but an option if the companies and the organisers want to. The participating projects can take a 1m ISK grant ($7k) which comes with a call option for 5% of the company at a 100m ISK valuation. This more clearly shows that the goal is not to make money on investments, but rather support the broader development of startups in Iceland.
Another major change is the shift from requiring participants from being new companies, to urging individuals from bigger companies to participate as well. This tries to address a well-known but little talked-about problem in the Icelandic startup scene – we barely have any spinoffs. The most recent and successful ones are probably Tempo (out of Nýherji/Origo) and Advania Data Centers (out of Advania), both of whom approached their spinoffs in a corporate way, not really spinning the companies out but operating them as part of their broader organisation, for better or worse.
Icelandic Startups' driver behind this is obvious. They're the ecosystem organisation, that run different programs to support founders on their journeys, working with corporate sponsors to connect the larger companies to the startup scene. But what is Nova's play here?
Well, first of all, the people behind Nova are arguably Iceland's most successful investors in innovation – Private Equity group Novator, which has backed many interesting Icelandic companies. Novator is also the backer of Gróska, a very ambitious project aimed at creating a innovation-hub in the heart of Reykjavik – connecting industry, universities, and startups (which partially explains why this will be hosted in Gróska).
Nova also has an interesting model. When they started, they targeted young people with cell phone and data packages. Since then – with their initial customer cohorts – their service offering has grown (up, like their clientale, get it?). They moved from only cell phone and data, to internet at home, to digital TV (via Apple TV app), and more recently, a corporate service, providing phone and internet to companies. Could it be that supporting a program like Startup SuperNova is a play to approach the corporations of the future, replaying what they did with individuals (get them hooked while they're young) and growing with them?
Applications for Startup SuperNova close next week on June 10. I encourage you to apply.
Do you like Northstack?
Our coverage is made possible by the support of people who like you, through small monthly donations. Supporting Northstack will help us keep up the discussion, news, and analysis of Icelandic startups, tech, and venture capital.
Yes, I'll help by supporting Northstack!