acquisition
Sling acquired by a huge American restaurant platform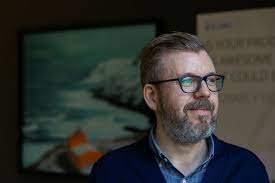 The American restaurant platform Toast that is listed in the New York Stock exchange, has acquired Sling, an Icelandic restaurant employee scheduling start-up. The addition of Sling is supposed to strengthen Toast's payroll and team management product range. By acquiring Sling, Toast will now add a solution that helps restaurants staff more efficiently and better manage labor costs and helps increase employee job satisfaction.
Toast is a cloud-based, all-in-one digital technology platform purpose-built for restaurants. Toast provides a single platform that gives restaurants many tools that they need to run their business. Now Sling's solutions will be added to the mix.
Sling was founded in Reykjavik by CEO – Helgi Hermannsson, back in 2015. Shortly after, he opened an office in New York City to make sure that Sling, as a product, was built for the world, with the focus on the US market. Sling is used by tens of thousands of businesses from over 30 industries across 150 countries, and in every single state of the United States.
"Empowering restaurant employees was central to our founding vision. We are thrilled to join Toast and more deeply leverage our employee scheduling, communication and management capabilities to help restaurants increase team efficiency and lower labor costs. This is a great milestone for all the Sling employees who have helped us grow into a robust solution over the past seven years. We're excited to continue innovating on restaurant employee experience as part of Toast," said Helgi Hermannsson in the press release regarding this acquisition.
Northstack's previous articles about Sling can be seen below.