Articles
Reinvent the Pen: How an Icelandic Startup Is Tackling Diabetes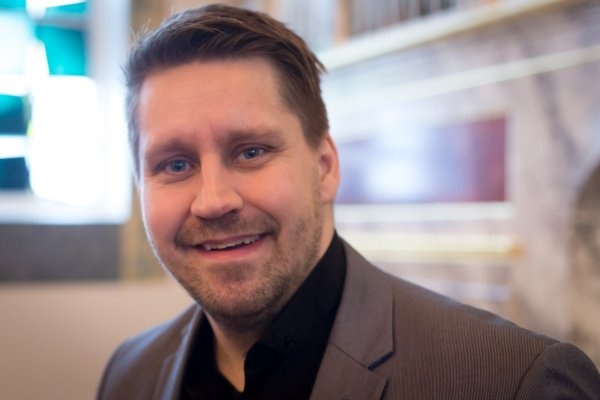 One day while visiting his father, Sigurjón Lýðsson realized a gaping hole in the medical treatment of diabetics: there was no straightforward way to monitor injections of insulin. Insulin pumps were too expensive—and though insulin pens might abound, patients could easily lose track of measurements and dosage.
For Sigurjón, the issue is personal. His father, who has type 1 diabetes, relies on daily insulin injections to stay alive.
And in 2010, when his father was also diagnosed with cancer, a brain tumor began to affect his short-term memory.
Thus the scene unfolded: while the two chatted over coffee, his father checked his glucose and injected himself with insulin. Moments later, he turned to Sigurjón and asked, "Did I inject?"
Sigurjón realized that, if he hadn't been around, his father could have gotten himself into trouble: severe overdoses of insulin can cause seizures, loss of consciousness, comas and even death. Thinking that there must be an easy fix, he began to hunt for a device that could help his father keep track of his injections.
"Sadly," says Sigurjón, "nobody has that yet."
Undaunted, Sigurjón pressed on. His zeal for a solution led him to cofound the startup Medilync in 2012. After years of market research, the company has designed an app that utilizes computer vision and artificial intelligence to read usage on insulin pens and glucose meters, then readily tells patients when they're due for another dose.
At the moment, those with diabetes still have to write down their entire regimen.
"It's 2018," says Sigurjón. "I'm like, 'Why?' It's baffling that my dad's insulin dosage and glucose readings are still scrawled on a piece of paper."
So far, the company has netted a technology research grant from the Icelandic Centre for Research as well as a European Commission grant. A connection with technology titan Microsoft has proved particularly fruitful: Medilync is part of the corporation's IoT & AI Insider Labs. Microsoft's Iceland office also named Medilync its "Startup of the Year" in 2017.
Medilync plans to debut its app within the next few weeks.
Getting investors, however, has proven to be a struggle. Multiple factors could be at play—not only Iceland's relatively small size on the global business stage, but also an ongoing stigma around diabetes. All too often, patients are blamed for a disease they did nothing to cause.
And Medilync sees its own goals as providing a fundamental service, not churning a profit.
"Everybody that you talk to—other than investors—they get it," says Sigurjón, noting that most people are enthusiastic about a company that's trying to help patients navigate the intricacies of a complex illness. "We need an investor who knows what this is about and understands what we are trying to fix. Perhaps we just haven't been introduced to the right one yet."
In the meantime, the company plans to take its show on the road: in September, it will partake in the UK Health Show, a London-based event that brings together a multiplicity of groups around the world working to interweave technology and personal care.
Medilync is also developing its own hardware—an all-in-one insulin pen with AI and computer vision—for markets with little smartphone adoption. For example, an estimated 82 million people have diabetes in Southeast Asia alone.
For Sigurjón, his dream is taking flight. He sees a streamlined, user-friendly insulin tool as just as necessary in 2018 as it was on that day with his father in 2010.
He often keeps in mind the story of a Microsoft employee who, won over by Medilync's vision, began volunteering his time and resources to help the small Icelandic startup. When Sigurjón asked why, he said, "It's really simple: I want to use my spare time to create something that helps people live better lives."