fundraise
QuizUp founders' new company Teatime raises $1.6m seed led by Index Ventures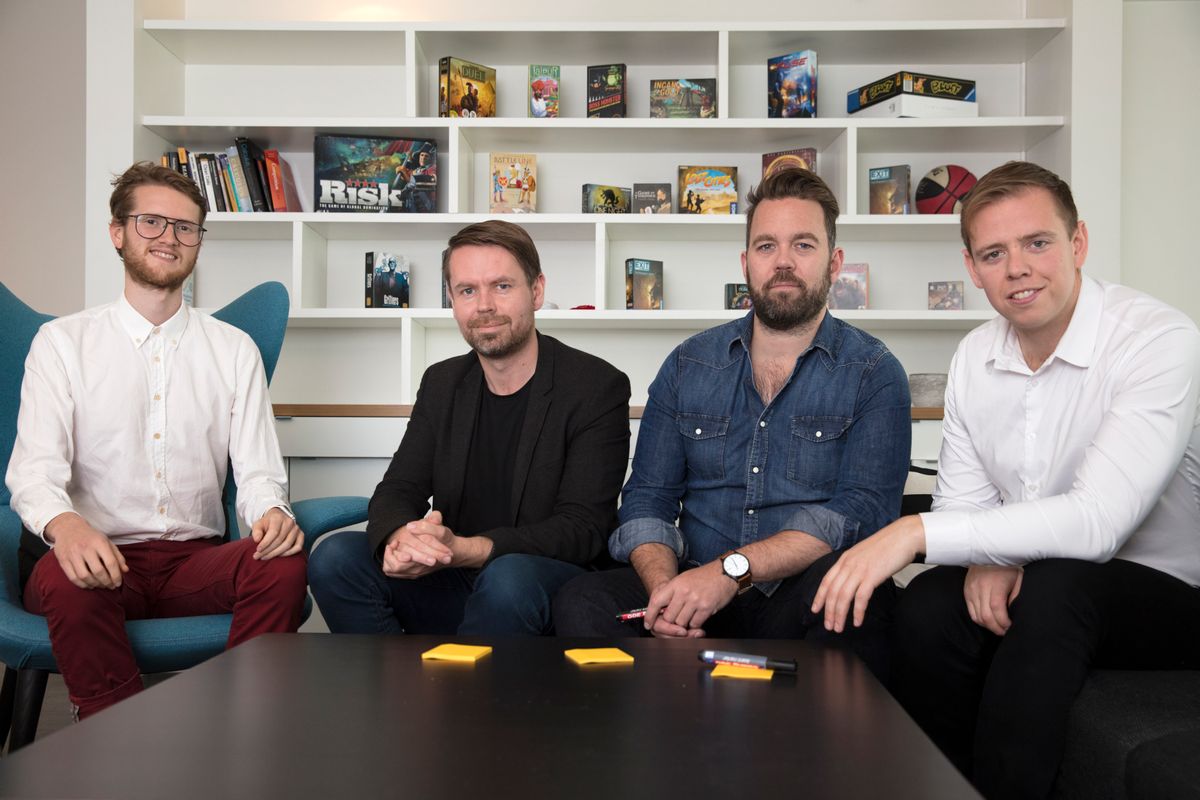 Teatime, a new startup founded by four ex-QuizUppers, just announced a $1.6m funding round, led by London based Index Ventures. Other investors include David Wallerstein, SEVP at Tencent, and David Helgason, founder of Unity. Teatime had previously raised $200k from the founders.
"I am incredibly excited to work with such an extraordinary team, helping them bring to market a completely new concept. Teatime is our first deal in Iceland, a country with a growing tech scene, especially in the games sector," said Guzman Diaz, investor at Index Ventures, that previously backed successful games companies King and Supercell.
The Teatime founding team is made up of four veterans from the mobile gaming industry: Thor Fridriksson (prev. founder & CEO of QuizUp), Ýmir Örn Finnbogason (prev. CFO of QuizUp), Gunnar Hólmsteinn Gunnarsson (prev. founder of Clara and COO of QuizUp) and Jóhann Þ. Bergþórsson (prev. CTO of QuizUp.
"This all happened incredibly fast," says CEO and co-founder Thor Fridriksson. "After QuizUp was sold early this year, a long awaited vacation ensued. After a couple of months you started getting the urge to build something again." He says that the founding team met during the summer and got this new idea that everyone became excited about.
"We pitched the idea to several of QuizUp's early investor and got great feedback. Later, Index Ventures joined, which not only gives us capital to work with but also very important connections that will help us succeed. This investment will help us work faster towards our mission, which is to reinvent how people play mobile games." Next up is hiring the first employees and starting production. "We'll hopefully have something to show within the next months."