News
November Art Exhibition marks launch of the Icelandic Art Association, helping living artists tokenize their work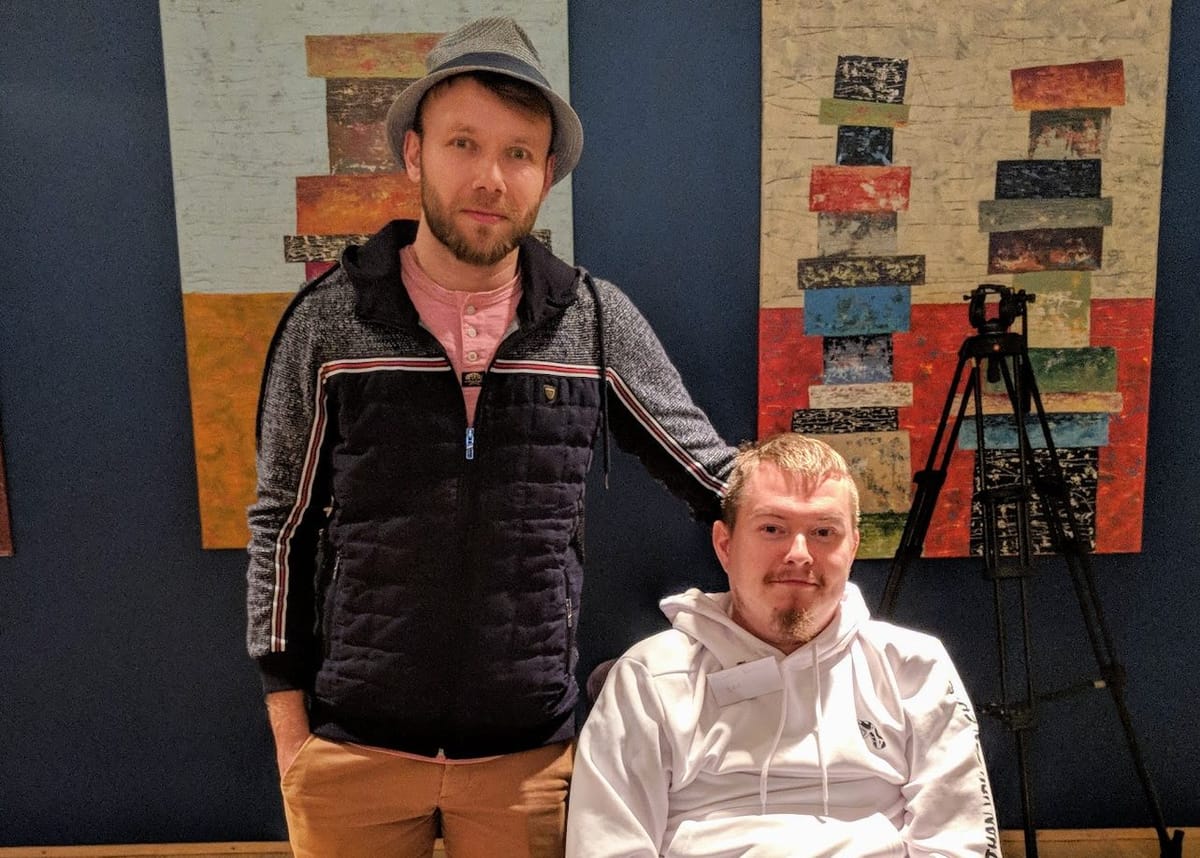 "The first test of our platform will be on November 18, at the opening of my art exhibition in the Reykjavik City Hall," Brandur Bjarnason Karlsson, co-founder and CEO of Icelandic Art Association (IAA) tells Northstack. Brandur and Geoffrey Stekelenburg, co-founder and CTO, got this idea the idea this summer, and subsequently decided to start a company.
"We believe this will make it easier for artists to find buyers for their work and create a stronger connection between artists and their patrons," Brandur adds.
The platform, which focuses on enabling living artists to tokenize their own work, and selling parts of their paintings, is Iceland's first venture in the space of blockchain and art – something that has garnered a good amount of hype in both the art and tech media in recent months. Auction house Christie's used art registry service Artory in a recent auction, and blockchain based auction platform Maecenas recently sold a 31.5% stake in a Warhol painting.
"We saw that most of the intersection between blockchain and art is focused on very high value artworks," Brandur explains. "We wanted to focus on living artists, and I believe we're the first to offer that service."
"Total art assets world-wide are estimated at $3 trillion," Brandur adds, "but the annual sales are only around $60-70 billion. We think that one of the reason for this low turnover is how complex and timeconsuming it is to sell art. We're trying to fix that problem."
Icelandic Art Association promises to build a platform where investors can easily find new artwork made by current, living artists. Using their technology, people can buy and sell pieces of the artwork, increasing liquidity in the market.
Chris McClure, marketing advisor to IAA commented: "There's a massive liquidity problem with many physical assets. Art, as an asset class, is a prime example of this pervasiveness. Yet, very few people talk about it. We can buy fractions of a company, gold and silver, and on and on, but we can't buy fractions of physical art?"
Brandur's exhibition will be at Reykjavik City Hall, where works will be offered both in the traditional way, as well as through the platform, where 20 tokens will be available for each work.
The addition of IAA also raises awareness of the growing blockchain scene in Iceland, being one of several startups utilising the technology to solve a variety of problems.