arion bank
NetApp doubles down, Arion Bank the Venture Capitalist, and more on Kría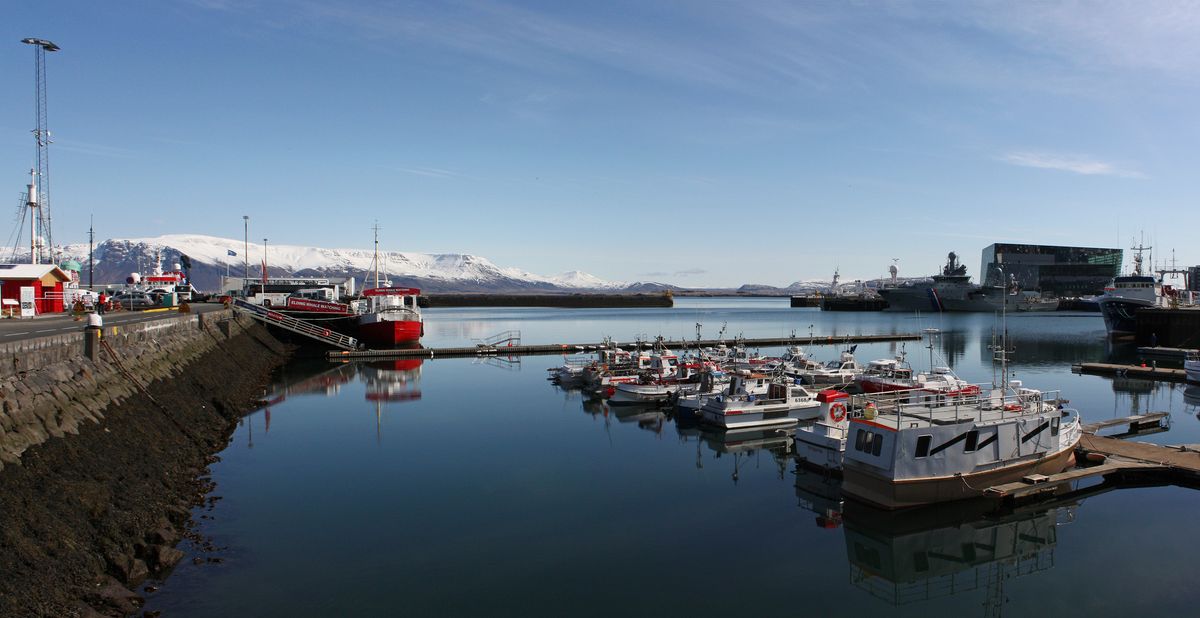 The following is a post from the Memo – Northstack's weekly opinion and analysis column on recent news in the tech, venture and innovation sector in Iceland. You can subscribe here.
Minister promises not to "invent the wheel" and asks the industry to join her in publicising the topic
At last week's Iceland Venture Capital Association's annual conference, Þórdís Kolbrún (minister for innovation) had a short speech, mostly focused on Kría – the Icelandic Venture Initiative that we've coveredextensively. The point she focused on was clear: the innovation sector is international, and both state and market in Iceland need to align to that. She promised that Kría wouldn't be "inventing the wheel" when it comes to implementation of a Venture Initiative, and asked the industry (Venture Capital specifically) to participate in discussing, explaining, and sharing the purpose of the initiative, to help increase public awareness and buy-in for the initiative.
So – dear readers – a couple of questions I would love your feedback on:
What things are we doing "Icelandic-specific" that we should stop? I'm thinking specifically about things that would harm our companies that are trying to go global.
What are your thoughts on Kría, and the government participating in this way? What are the major positives and negatives?
Are you bought in on the concept? Why? Why Not?
NetApp doubles down in Iceland
NetApp – which acquired Greenqloud in 2017 for $51 million – is doubling down on it's Iceland operation. They currently employ 62 people, and according to Fréttablaðið aim to add another 25 employees to the mix.
The interesting bit here is the reasoning. Quote from Fréttablaðið's interview with Jón Arnar Guðmundsson, Director of Software Engineering at NetApp:
"As big of a cliche as it is, the Icelandic way of thinking as well as talented people, is what US based NetApp saw in Greenqloud. We got a chance to prove ourselves and were succesful. NetApp is here to stay."
There's one thing I want to look into here.
The Icelandic way of thinking (is. íslenski hugsunarhátturinn). What does that mean? Is that a real thing? And if so, can we quantify it? The reason I ask is simple: we've had several acquisitions of dev / R&D shops in Iceland – like Novomatic or Modio – which haven't grown into big, long-time, development locations. Did they lack the Icelandic way of thinking or was that irrelevant to those businesses? What can we do to replicate this – where a medium sized company (40-50 people at time of acquisition) is bought and then built up locally? What are your thoughts?
I'll be interviewing Jónsi Stefánsson, former CEO of Greenqloud, current CTO and VP Cloud of NetApp on this topic later in the week.
Arion bank, the venture capitalist?
Very interesting news with Arion bank investing $670k in Leiguskjól / Igloo for a 51% share. My two cents are rather simple, and it's based on whether Arion bank sees it as an investment or acquisition.
If it's a local market acquisition play, it's a pretty interesting and positive sign. Local players investing in local innovation to help fuel their own product and service development. However, based on a little bit of feedback it sounds like the aim is to develop Leiguskjól further (it goes by Igloo for foreign markets) and grow out of Iceland.
In that case, I'd venture so far to say that taking 51% in a $670k funding round is quite agressive; i.e. if the end goal is actual out-of-Iceland growth, this funding round might end up being a handicap. What will the investors in the next round of fundraising say to this deal, if the founders own less than 49% after a small seed investment? I've heard enough stories of early stage companies with difficult cap tables for follow-on investment to identify what might be a bad sign for the future.
That said, if the focus is local it looks like a decent deal. A good amount of cash to build out tech and infrastructure, and a good collaborator for Leiguskjól in terms of guarantees.
We'll see what happens – what do you think?
Do you like Northstack? If you do, please support us with a small monthly donation to enable continued independent reporting and analysis of the tech and startup environment in Iceland. Click here to support!