News
Mink Campers raise $450,000 seed round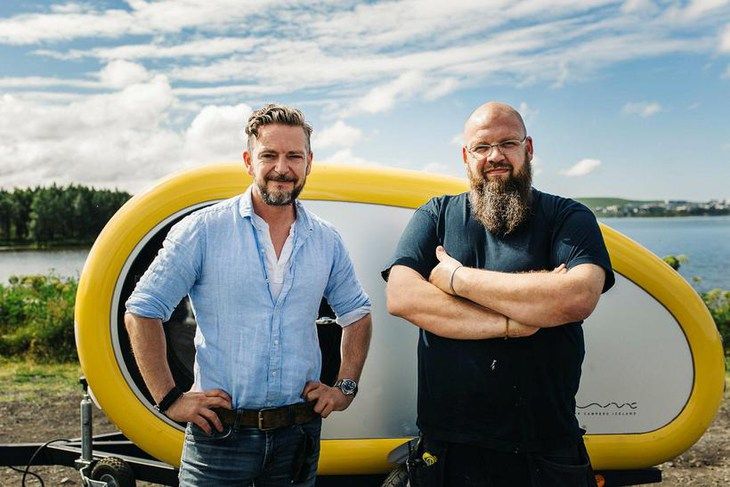 Mink Campers have just announced a $450,000 seed round from undisclosed investors.
The company specializes in providing quality travel experiences in nature through the use of their signature Mink Camper and the Mink Travel Guide App. Their aim is to connect adventurous travelers with interesting Icelandic locals, such as artisanal farmers and avid hiking experts. The Mink Camper boasts unlimited 4G wifi, a Bose sound system and a queen bed, among other things.
"We at Mink Campers are excited to be joined by this group of investors, who are not only interested in the growth opportunities, but also in creating a strong Icelandic brand in the camping and outdoor activities space," says Kolbeinn Björnsson, CEO and co-founder of Mink Campers.
"The investment will be used to manufacture and market the campers that will be rented out this summer in participation with Avis car rental." The investors will take board seats and be active participants in the development of the company. Helga Viðarsdóttir of Spakur and Finnbogi Jónsson facilitated the funding round.
This is the first round of funding the company receives. The plan is to produce 50 campers for the summer, both as rentals and for sale. Production will be ramped up by the end of summer to prepare for 2018.
Mink Campers want to take the hassle out of camping, increase the comfort, and make tenable new kinds of travel for people interested in close connection with nature.
"We recently signed a contract with Avis rental cars, and they will help us with customer service and renting cars to accompany the campers," Kolbeinn says. "Avis has service centers all over Iceland, which will help us provide first class service to our customers."