The Update
Meniga awarded Best of Show at Finovate 2018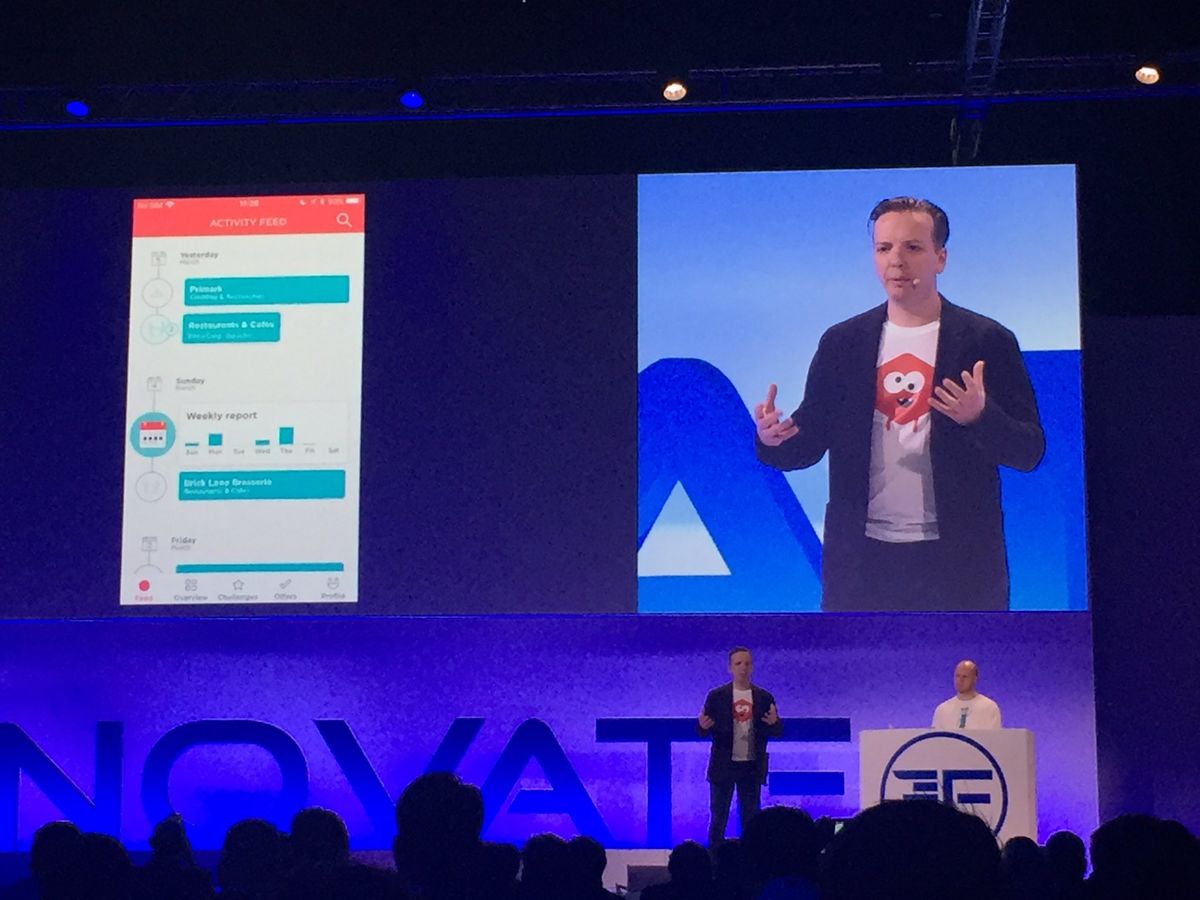 Icelandic fintech company Meniga was recently awarded Best of Show at the Finovate fintech conference in London. The company has previously received the award in 2011, 2013 and 2015.
From the press release:
In front of a full house the ExCel in London chief Product Owner Finnur Magnússon and Senior iOS Developer Haukur Ísfeld introduced Meniga's latest personal finance innovation, 'Richest Transactions' — a new way for banks to drive customer engagement by providing insights in the context of everyday banking. The innovation encourages banks to branch out from the familiar digital banking customer experience by enriching transactions and utilising previous banking 'dead-ends' such the transaction screen to put insights at customers' fingertips.
"We believe that banks have been ignoring their most valuable data – the transaction," said Meniga's chief product owner, Finnur Pálmi Magnússon. "Spotify has music, Netflix has films, Instagram has photos and Banks have transactions. They shouldn't think of transactions as boring lines of text and code but as a story of people's lives that are full of interesting insights. Helping users better understand their financial lives by enriching transactions has the potential to really strengthen the relationship between banks and their customers."
Last year, another Icelandic fintech company – Memento Payments – received the same award.