News
Kúla 3D closes $300k seed round and releases lens for smartphones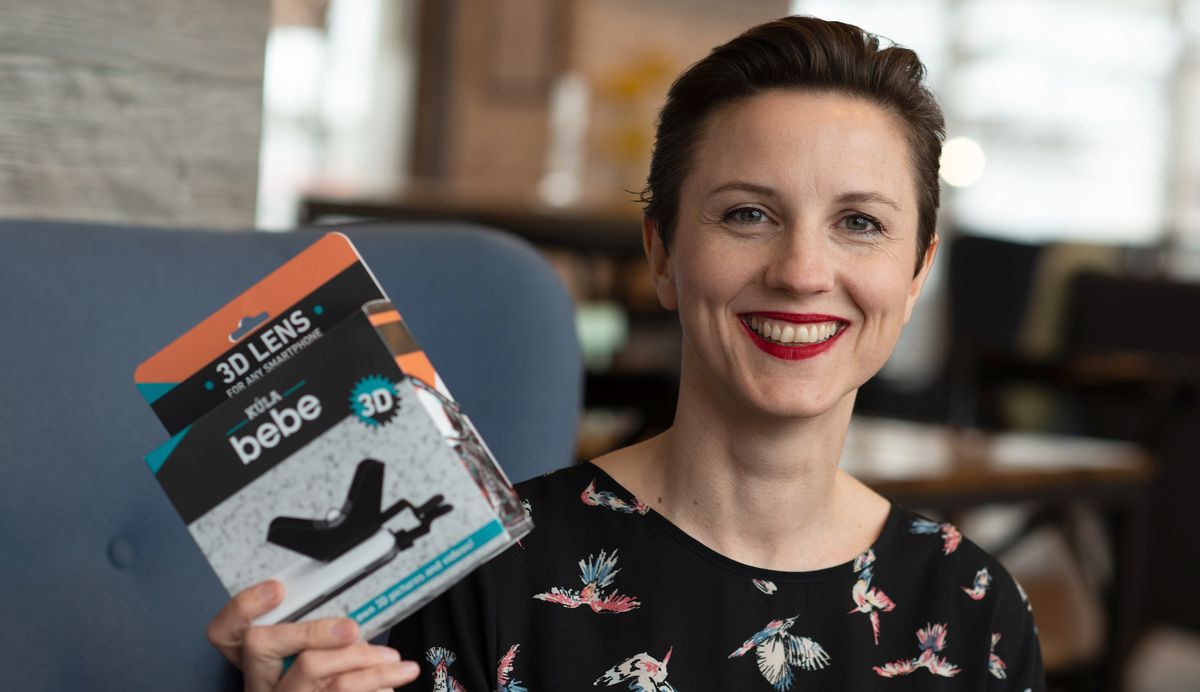 Kúla 3D, maker of 3D lenses for cameras, just announced it closed a $300,000 seed round. This is the first fundraise for the company, which has previously received financing from the Technology Development Fund.
"My daughter was two years old when I started experimenting with a prototype of 3D lenses," says Íris Ólafsdóttir, founder and CEO of Kúla. "When I look at the pictures it's like stepping into a time machine. I still get this wow feeling, but people really need to experience it to understand."
Kúla is releasing Kúla Bebe, a 3D lens for smartphones. The device enables people to take 3D photos and videos on their smartphones, and comes with simple software to view their creations. Kúla had previously released Kúla Deeper, a lens for DSLR cameras. Kúla Bebe was financed through a Kickstarter campaign.
Kúla Bebe is produced in Iceland, and packaged at Kúla's Headquarters at Innovation House in Eiðistorg. People will be able to buy it at Vodafone stores in Iceland, with global availability to follow shortly.