News
Here are the ten teams participating in the first batch of Startup SuperNova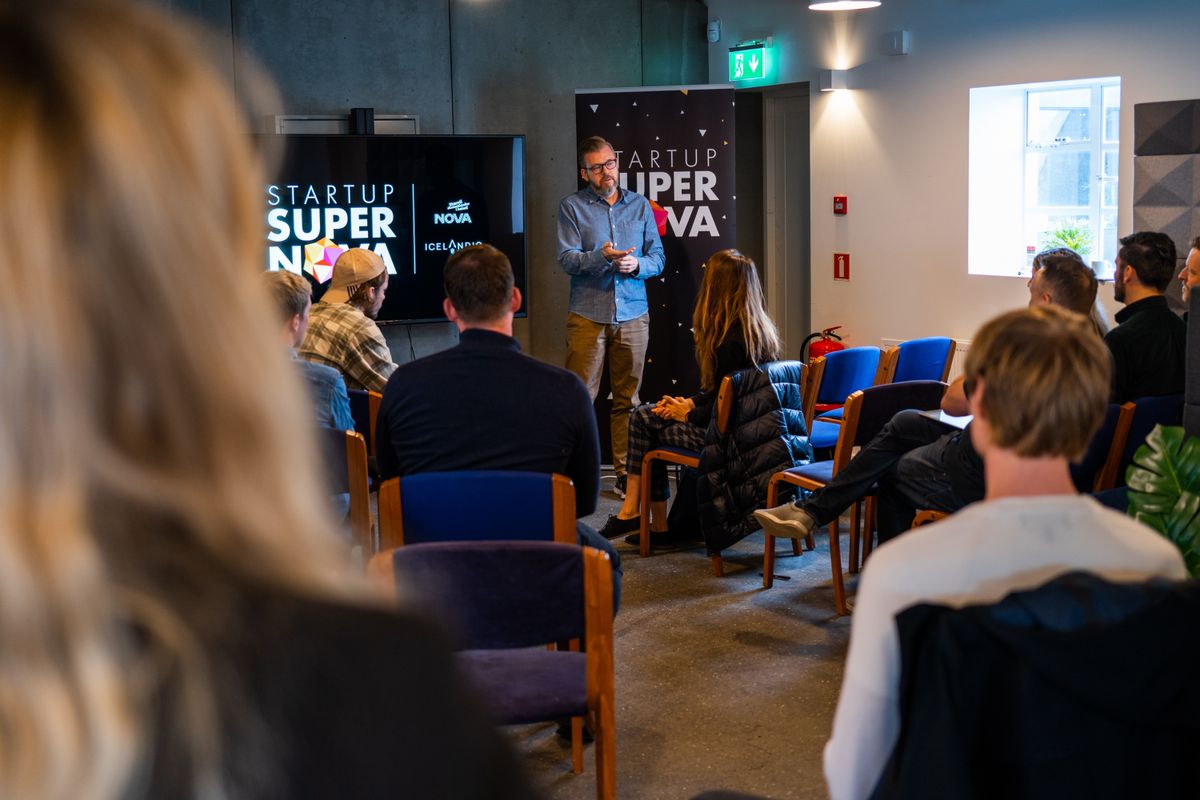 The recently launched accelerator, Startup SuperNova – a collaboration between Icelandic Startups and Icelandic telecom Nova – just announced its first batch of ten companies that will participate in this summers accelerator program.
"International experience and strong professional background best describe this years' applications," Salóme Guðmundsdóttir, CEO of Icelandic Startups told Northstack. "The selected participants have previous experience founding a company or have been experts at some of the largest companies in Iceland."
Ten teams were chosen out of 120 applicants, by a selection committee that consisted of Þorbjörg Helga Vigfúsdóttir, founder and CEO of Kara Connect, Kjartan Ólafsson, CEO and owner of Volta ehf., Ragnheiður H. Magnúsdóttir, president of the Technical Committee of the Subsidiary Body for Scientific and Technological Advice, and a former trustee of the Technology Development Fund (is. formaður tækninefndar hjá Vísinda- og tækniráði og fyrrum stjórnarmeðlimur Tækniþróunarsjóðs), Einar Gunnar Guðmundsson, an expert in innovation, plus staff from Icelandic Startups.
"We will be inviting the startup community to our summer bbq's where they'll get the chance to know more about the selected startups," Salóme added.
More from Northstack about Startup SuperNova
The following companies are participating in Startup SuperNova 2020:
BidPare: New and easy way to collect, compare and accept offers. Also, a great way for companies to get in touch with potential customers.
Inch: A mobile-native voice-operated workforce management tool for deskless workers that incorporates task management, time tracking, and communication into one intuitive software product. By piecing together key parts of daily operations, Inch will eliminate inefficiencies for businesses, headaches for managers, and frustration for employees. It puts together emerging technologies and AI, that has previously been solely used for more sophisticated tools.
JustBjorn: Just björn creates organic, tasty, and rejuvenating Icelandic collagen-infused products that support a healthy and active lifestyle. We believe that physical health and beauty begin on the inside, and incorporating Icelandic collagen into your diet can help you feel and look your best.
Lightsnap: Lightsnap is bringing photos back to the photo album, you purchase a film roll in the app and receive 24 pictures to take as if it was a disposable camera. When you have finished taking your photos, we send you printed photos to your home address.
Quick Lookup: Quick Lookup provides easy access to commonly used world-data to Data Engineers, Data Scientists, Software Developers, and data-centric Business Professionals. It does so in ways that suit them perfectly, boosts their productivity, and maximizes the value of the data they gather, process and analyze.
SaniVisionAI: Using novel methods and approaches our aim is to reduce healthcare-associated infections by bringing the technology to the 4th industrial revolution.
Smáforrit: Kennsluappið is an app for smart devices. It will contain many different educational games for different subjects in Icelandic and other languages. There will both be games for learning material and to practice understanding.
Stubbur: Stubbur is a modern ticket buying solution. Stubbur is contactless with no queues, no physical money or paper.
Veiðiland: The concept for Veiðiland is to create a powerful online sales portal for angling licenses and fishing trips in rivers, lakes and boats around the world, similar to if Airbnb or Uber would specialize in selling fishing licenses.
VidCove: Vidcove provides a web interface for owners of visual data to make their content available through reverse image and video search, using visual search technology developed in Iceland.
Startup SuperNova is a ten week accelerator program, ending with an investor pitch day this fall. Participating teams are given access to a co-working space, training and mentorship from experienced entrepreneurs, investors and other experts, as well as a 1 million ISK grant.