The Update
Getlocal adds local advice for global travelers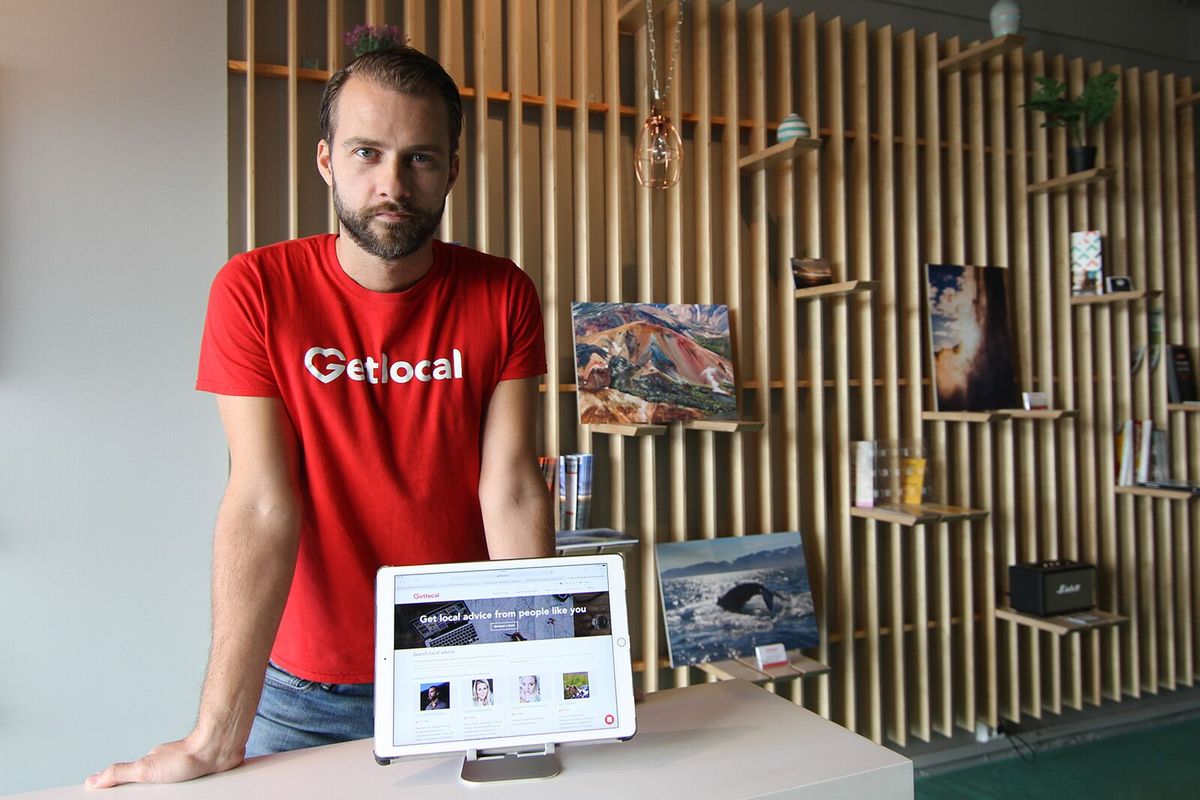 Getlocal, an Icelandic startup in travel tech, just launched a new service today where the goal is to help travelers get local advice from people with similar tastes and interests that they can trust.
The company was founded by a group of investors and industry veterans including Einar Þór Gústafsson, former VP of Product Management at Meniga and Bokun.
"I joined Meniga in 2010 shortly after it was founded, then I spent the next 6 years flying around the world. I constantly found myself in a new city not knowing where to get some good coffee or good food, often with little time on my hands. Searching Google, Foursquare or TripAdvisor didn't lead to great results with the most touristy places often scoring highest. So I usually found a local that I felt I had a connection with and got their local advice… it never failed.", Einar explains.
For the past three years Einar had wanted to build a solution that could match globals with locals in order to get the best advice that fits their tastes and interests. Last year he and his team finally took the plunge and founded Getlocal.
"We knew that we faced a lot of challenges including finding a way make money from the service but we didn't want to charge either the global or local for access. So we started by building a powerful eCommerce solution on www.getlocal.is that sells tours, activities and rental cars to travelers. We launched the booking engine shortly before Christmas and spent the next few months streamlining the sales funnel, building a really cool search engine and optimizing the speed. In just a few months thousands of tourists have booked through our website and we see really high conversion rates."
Today the team launched the second chapter of Getlocal; a tool that allows any local to signup and create a list of recommendations. Einar, when asked what sort of recommendations travelers are looking for, says: "This can be anything from a local's favorite restaurants to hiking trails or even candy. Some recommendations can be location based while others are just static, there is really no limit to what you can recommend."
This database of recommendations is open right now for travelers to search for recommendations from interesting locals with great advice. However, the Getlocal team is working on building a matching engine that will help travelers automatically find locals with similar interests and tastes. "We then use our inventory of 1000+ products to contextually target the traveler", Einar adds.
Locals who decide to share their favorite places with travelers coming to their hometown can also earn extra money if their recommendations lead to sales through Getlocal's website. "As we own the sales pipeline from A to Z we can track source of the traffic to the advice. So if a conversion comes through a local's profile we share a part of the revenue with them. This can actually be a pretty good source of extra revenue for those that are active with a good profile or those who rent out their apartment on Airbnb and are sharing this type of information on a regular basis.", Einar explains.
When asked about future plans, Einar adds: "Our goal is to scale this solution globally and we already have a few non Icelanders signed up but it will take time to source the local inventory for the revenue share. We are currently going through a funding round and we have met a few interested VC's and private investors that hopefully will come with us on this journey."
Those interested in providing travelers with high quality advice can sign up as a local on Getlocal's website, www.getlocal.is.
This short post is a part of The Update – crowdsourced news and updates from the Icelandic startup and tech community. If you wish to share an announcement, send us a message.