News
geoSilica raises $425,000 Series A round from pension fund Lífsverk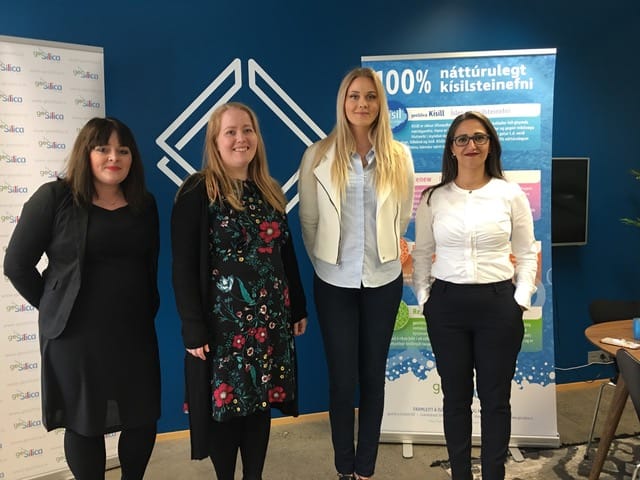 geoSilica, just announced a $425,000 Series A round led by pension fund Lífsverk, with earlier investors participating. This funding round follows a $330,000 angel round in September 2018. After the round, Lífsverk owns a 6,7% share of GeoSilica, valuing the company at roughly $6.2m. Spakur finance assisted with the funding round.
The company was founded by CEO Fida Abu Libdeh and Burkni Pálsson in 2012, with the idea of create silica based health products from the excess water from Hellisheiðarvirkjun power plant. Three years later they introduced the first products to market.
"We are thrilled that Lífsverk joined geoSilica as a shareholder," commented Fifa Abu Libdeh, co-founder and CEO. "For geoSilica it is a huge mark where the involvement of Lífsverk is an approval that we are maturing in the right direction. Now we have the financial support needed to achieve our goals."
On the topic of pension funds investing directly in startups, Fifa adds: "In my mind, it is time for our pension funds to start investing directly in startups and fill the gap of capital shortage for companies in rapid growth."
The investment will among other things be used to market the product abroad.
"geoSilica is a very interesting innovative company, with a clear vision and strong leaders," commented Jón L. Árnason, CEO of Lífsverk, to MBL.is. "We believe this is a good long-term investment for the fund."