The Update
Genki Instruments opens for pre-orders on the Wave, their first product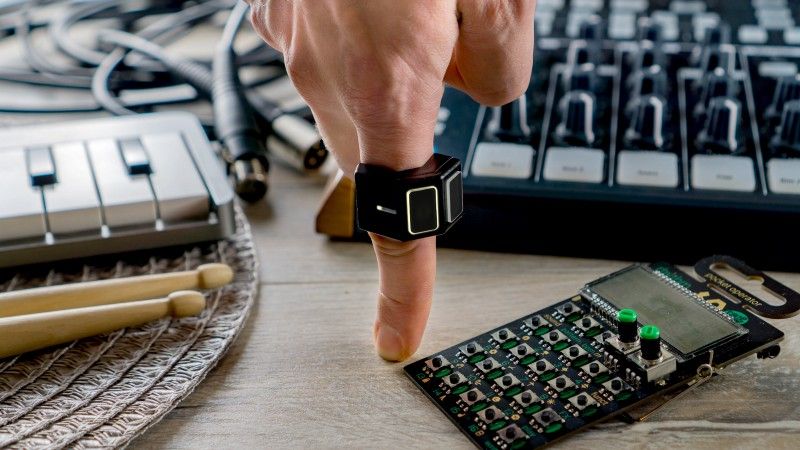 Genki Instruments, a hardware startup focused on the products that merge technology and music, just opened up pre-orders for its first product, Wave.
"We're really excited to premiere Wave and give everyone a taste of what we've been developing over the past two years." says Haraldur Hugosson, COO at Genki Instruments. "We're working closely with artists to refine this final beta version and get it mass market ready in a few months time."
Wave is a ring, a wearable designed for musicians, which allows them to control and affect music creation and performance. Wave senses the movement, turns and taps of the user's hand. With it musicians can easily control sound, effects and send commands with motion. The device is completely configurable so users can set it up to suit their needs.
Wave allows musicians to stay in the flow while making music, enhances the instruments they use and to stand out when performing to build a deeper connection with the audience.
Genki Instrument was a part of Startup Reykjavik 2015 and has received grants from the Technology Development Fund and the Icelandic Design Fund.
You can get more information and pre-order Wave at genkiinstruments.com
This short post is a part of The Update – crowdsourced news and updates from the Icelandic startup and tech community. If you wish to share an announcement, send us a message.