crowberry
Garden.io raises $16M Series A led by 468 Capital and Sorensen Ventures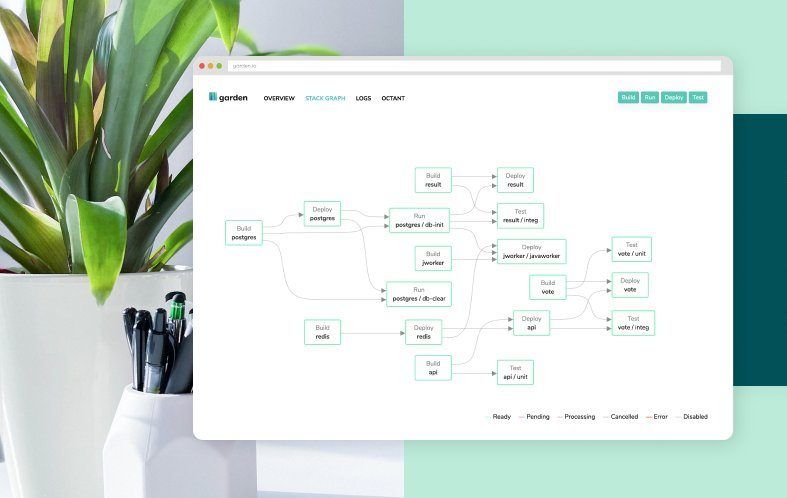 Garden.io is an end-to-end development and testing platform for Kubernetes. The Berlin-based company was founded by three Icelanders in 2018.
Yesterday the company announced a $16 million Series A, co-led by 468 Capital and Sorenson Ventures, with participation from existing investors Crowberry Capital, Fly Ventures and more. Garden.io helps companies deliver faster to the cloud, using a graph-based framework that automates builds, deployments and tests for every stage of the delivery cycle. The company aims to move the industry closer toward a world of zero-waste software development, where every developer can spend their time working on problems they know will have the biggest impact on their business.
"Cloud developer teams are struggling with productivity today, simply because our toolchain for development and testing dates back to the pre-cloud era," said Jon Edvald, founder and CEO of Garden.io. "By capturing the relationships between the components of our users' systems, Garden.io enables them to build, deploy, test and rapidly iterate in production-like environments at every phase of the development lifecycle – dramatically improving productivity, simplifying configuration and delivering top-notch automation out of the box."
He then goes on to say that "With this latest fundraise, we plan to build out our platform further, improving developer productivity and making the power of modern cloud systems more accessible to the average developer. We're thrilled to welcome 468 Capital and Sorenson Ventures to our team.""
The company claims that today, cloud developers only spend 11% of their time on average actually writing code, with 14-16 hours spent every week maintaining internal tooling, setting up dev environments, debugging pipelines and waiting for builds or test results. Rather than developing new products and services to support the company, improving speed and delivery of existing products and services, or boosting security, developers are stuck struggling with Kubernetes, leading to over $110bn wasted every year. Garden.io is addressing this with a new kind of DevOps tool, truly designed for modern cloud native development.
Florian Leibert, general partner at 469 Capital and formerly founder of Mesosphere says that "Having experienced first-hand the challenges cloud developers face, and witnessed countless companies struggling with DevOps, we quickly saw the potential in Garden.io's unique approach to the problem."