innovation week
First glimpse of what Iceland Innovation Week will offer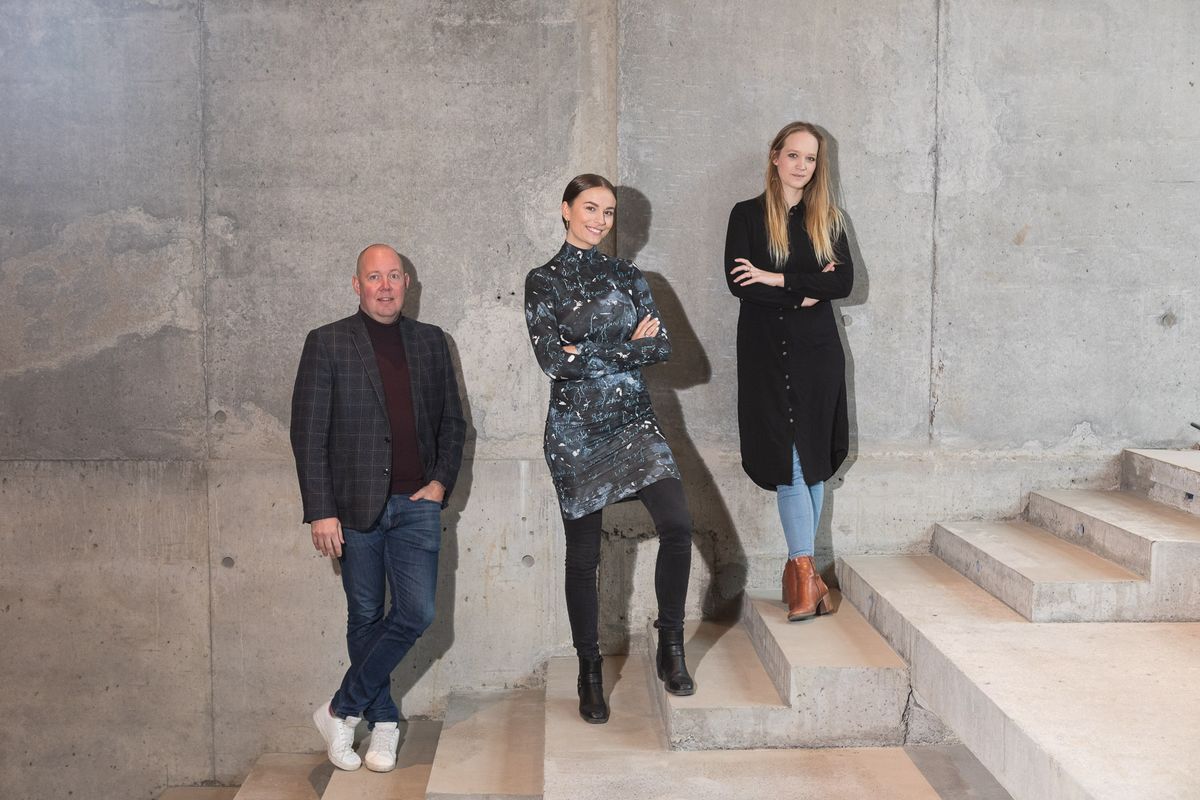 Today, Iceland Innovation Week unveiled the first batch of events that will take place both online and in person during the festival from May 26th to June 2nd. The festival, which is called Nýsköpunarvikan in Icelandic, was founded last year and its first edition took place, fully online due to Covid-19, in October.
The aim of Iceland Innovation Week is to increase the accessibility and visibility of Icelandic innovation and to give startups, entrepreneurs, institutions and larger companies a chance to showcase their innovative abilities, share knowledge with the startup ecosystem and create new business opportunities.
"Our feeling is that it is relatively simple to start a company in Iceland, but the problem for most of them is related to scaling and growth," says Melkorka Sigríður Magnúsdóttir, co-founder of Iceland Innovation Week.
She says this is one of the reasons why Iceland Innovation Week was founded. The festival is intended to be a "meet-up and market window to the rest of the world," says Magnúsdóttir and adds that entrepreneurs, investors and others whom are interested in innovation can be directed to this festival to get to know everything that's going on in the startup ecosystem.
"I think those of us who work within the Icelandic startup scene think that everyone knows what we're doing, but that is not the case at all," says Magnúsdóttir and adds that in conversations in the past years, she and her co-founders, Edda Konráðsdóttir and Freyr Hólm Ketilsson, have learned about some incredible solutions that Icelandic companies are working on.
"This is something we'd like to draw everyone's attention to," says Magnúsdóttir.
Below is the first batch of events presented, with more TBA:
Opening ceremony of Iceland Innovation Week in Gróska
Feed the Viking: Morning Dip in the Atlantic
Flóra publishing: Can Social Innovation Return Profits?
The University of Iceland: Speed Date with the Startups of the University of Iceland
Mannvit Consulting Engineers: An Open Lecture on Sustainability and Innovation in the Engineering Industry
The University of Iceland: Innovation in the Seafood Industry – A Walk Through Reykjavik Harbor District.
Össur: Life without limitations – Breakthrough Innovation for Elderly Amputees
The Dinner: Tempeh popup at Von Mathús with Vegangerðin
Cheers to Innovation! Let's come together and celebrate
Aranja: Startup Meetup – Tech Founders Share Their Stories
Nordic Wasabi invites to their new headquarters: Green Innovation That Tastes Good
Össur and Iceland University of the Arts: A Design Competition – Ideate a New Prosthetic Foot Cover
New Business Venture fund: Human Resource and Company Culture of Startups – talks and panel discussions
New Business Venture fund: Startups Evaluation – talks and panel discussions
The festival will be a mix of hybrid events, online and in person. The festival is not limited to one conference but will take place all over Iceland. Magnúsdóttir says that she and her co-founders are in regular contact with the new Nordic tech- and startup conferences, like Slush, TechBBQ, Oslo Innovation Week, Gothenburg Tech Week and Latitude59.
"We meet monthly to discuss the content and organization of each festival and host weekly Clubhouse events together talking about different subjects such as talent attraction and knowledge sharing throughout the Nordics. This feels especially important in these times when Covid has turned the event industry upside down. To discuss the role of our festivals and how we can still maintain our purpose even though we have to shift the format of our events," say Magnúsdóttir.
Amongst the companies participating are some of Iceland's leading companies and institutions, including SaltPay, Össur, Marel, CCP, the University of Iceland, Íslandsbanki, Jökulá, Brim, Rannís, Vísindagarðar, New Business Venture Fund (NSA), Frumtak, Icelandair, The City of Reykjavik, Mjólkursamsalan, Nordic Wasabi, Rata, Aranja, Flóra Útgáfa, Feed the Viking, Vegangerðin, Saltverk, Digido, Hugverkastofa, Samtök Sveitarfélaga á Norðurlandi Vestra, Samtök Sveitarfélaga á Norðurlandi Eystra and the Ministry of Industries and Innovation.
More information on Iceland Innovation Week can be found on the festival's website.
Sign up for The Northstack Memo, our newsletter covering the Icelandic startup, innovation and venture capital scene.                   By subscribing, you agree with Revue's Terms and Privacy Policy.