Uncategorized
Disconnect and "Decelarate" in Startup Westfjords, the Startup Decelerator located in fishing village Þingeyri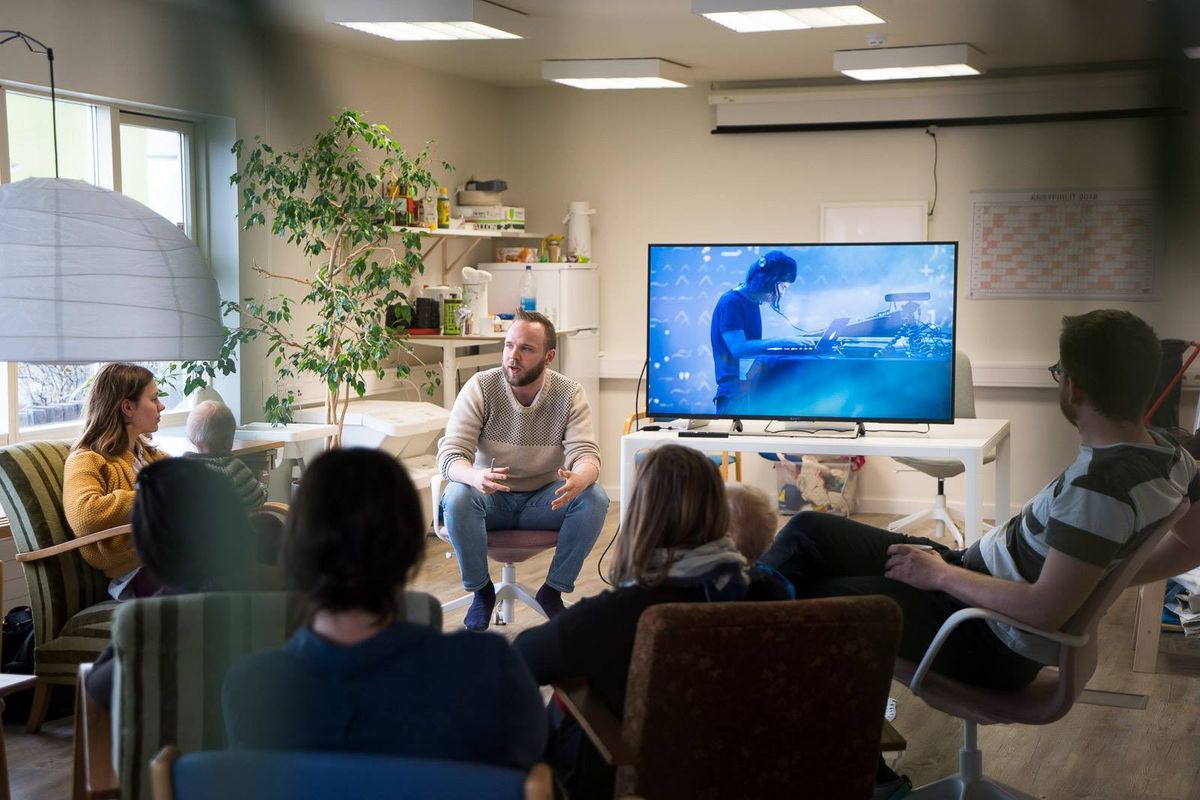 In stark contrast to the hectic life of startups, entrepreneurs and digital nomads can head to Þingeyri, a small town in the Westfjords of Iceland, to "decelerate."
"What our 'decelerator' really offers," Arnar Sigurðsson, cofounder of the Blue Bank which hosts the program, "is the rare opportunity to slow down, disconnect from everyday work life, to gain mental clarity and reconnect to projects with a greater sense of purpose."
The Blue Bank is a community and coworking space in Þingeyri, a once-thriving fishing town in the majestic Westfjords, and now home to only 250 people, founded by Arnar Sigurðsson and Arnhildur Lilý Karlsdóttir. In their new program, Startup Westfjords, twelve participants will be picked from applications to participate in a two week (with two optional, additional weeks) program. For those chosen, the participation is free.
"When we were designing an event to build our own village startup community, we did not want to make a smaller or less interesting version of what was already being done in Reykjavík," Arnar told Northstack. "We wanted a unique value proposition, and believe we have found that in the ability to disconnect from the distractions of every day life."
While Traditional accelerators focus their program on product development, growth, sales, marketing and other "startup-y" topics, Startup Westfjords promises that "participants will be invited to get under the skin of Icelandic village life. Scheduled activities include Yoga Nidra, hot tub/sauna sessions and a hike to the top of Westfjords' highest peak, Kaldbakur.
"While accelerators teach us to launch, grow, and even fail fast, finding a decelerator that shifts the focus to slowing down while starting up is a breath of fresh air," Þórunn Jónsdóttir, founder of Poppins and Partners, and mentor at the 2019 program, commented.
The Blue Bank has already changed Þingeyri to some extent. "We've been running a remote coworking space and creative hub here for almost two years and are now getting the first visitors relocating here permanently," Arnar said. "They're working in creative industries for global clients online. When we started out, there was not a single person who worked an office-based job in the entire village, so this is a significant change."
"What we hope do do is create a beautiful harmony between the traditional ways of life based on farming and fishing, and the digital creative industries of tomorrow"
The Startup Westfjords program is supported by KPMG, and local companies Arctic Fish and Kerecis (which just announced a $16m fundraise and is partly located in neighboring town Ísafjörður).
Applications are open until June 25, head to their website to apply.
Subscribe to the Memo to receive regular updates and commentary on the startup, tech and VC scene in Iceland.