Uncategorized
Digital driving licenses are coming to Iceland, and Smart Solutions is the company building them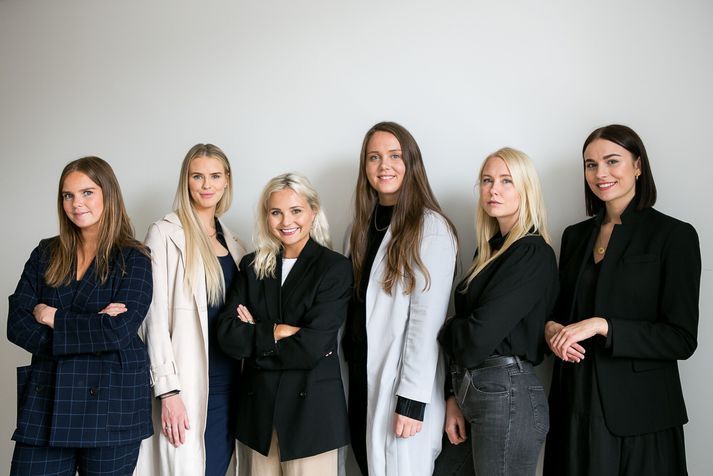 The Icelandic startup Smart Solutions, is collaborating with the National Commissioner of the Icelandic Police (is. Ríkislögreglustjóri) and Digital Iceland to digitise driving licenses, which will be offered through both the native wallet apps on smartphones and a smart wallet published by Smart Solutions.
Smart Solutions is an Icelandic startup working on digitalizing everyday solutions, emphasizing on making public services more efficient. The company's first project is to make driving licenses digital. Recently, the startup received a grant from the Technology Development Fund and the Students Innovation Fund (is. Nýsköpunarsjóður Námsmanna) and follwing that hired five young women to the company.
"We are finalizing development of the digital driving licenses, and we plan to have them accessible to everyone in June. The Technology Development Fund and Students Innovation Fund have been supporting and creating opportunities for making a niche for us in the Icelandic market. We'll use this opportunity to strengthen the support environment for women in technology as well as to create a platform for young women in this sector," Þórdís Jóna Jónsdóttir, founder and CTO of Smart Solutions told Vísir.
The founders of Smart Solutions are Þórdís Jóna Jónsdóttir and her father, Jón Jarl Þorgrímsson. For the past two years, they have been developing technical solutions related to digital passport and wallet-app. In January 2020, Edda Konráðsdóttir joined forces with Smart Solutions and is managing the company's business development. Now the Smart Solutions team is growing again and has hired five young women. Vigdís Hlíf Jóhönnudóttir and Vaka Njálsdóttir for sales- and marketing managers, and Andrea Skúladóttir Helga Lárusdóttir and Katla Rún Arnórsdóttir as programmers, making women 87,5% of the employees of the company.
Learn more about Smart Solutions here