News
CrankWheel launches 2.0 which introduces Instant Demos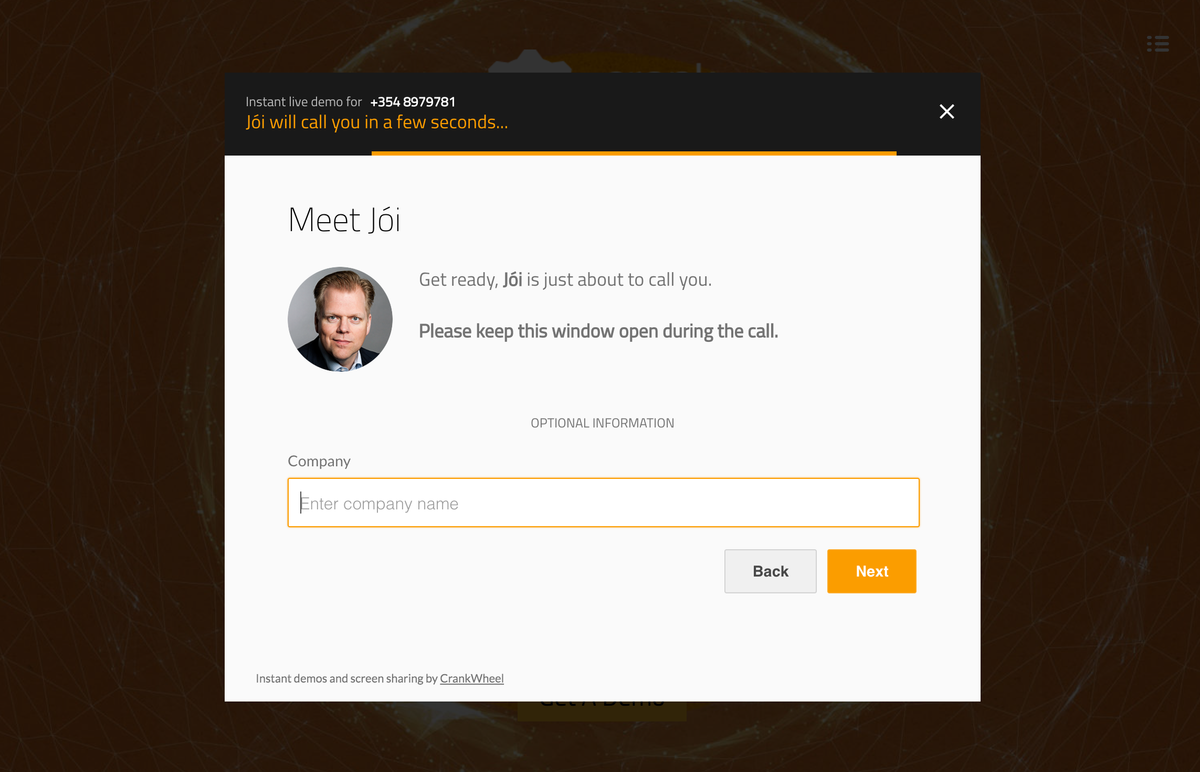 CrankWheel, the Icelandic SaaS company working on instant visualisation tools for inside sales teams, just released version 2.0 of its solution. The most notable addition is the new Instant Demos feature, which allows sales teams to go from smart lead capture, to phone call and screen share within seconds.
"When preparing for a conference, we saw that many of the companies we wanted to approach had call-to-actions like Request a Demo on their websites. We'd been telling our clients that they could use CrankWheel for those meetings, but realised we hadn't been delivering a complete solution," says Jói Sigurðsson, founder and CEO of CrankWheel. "With Instant Demos the idea is that you can go from request for demo, to phone call, to screenshare in a matter of seconds."
Instant Demos provides a conversational lead capture and has automatic lead enrichment based on data found in online sources about the lead. When a potential customer makes a request for demo, all available sales agents are pinged, and the first to respond gets to make the call.
"We created a prototype to bring to a trade show last February to show the concept. Seven companies signed up at our booth to be first adopters, and they've been working with us on developing the feature since then," Jói says.