buddyphones
BuddyPhone maker Nordic Enterprises raises $1.9m in convertible note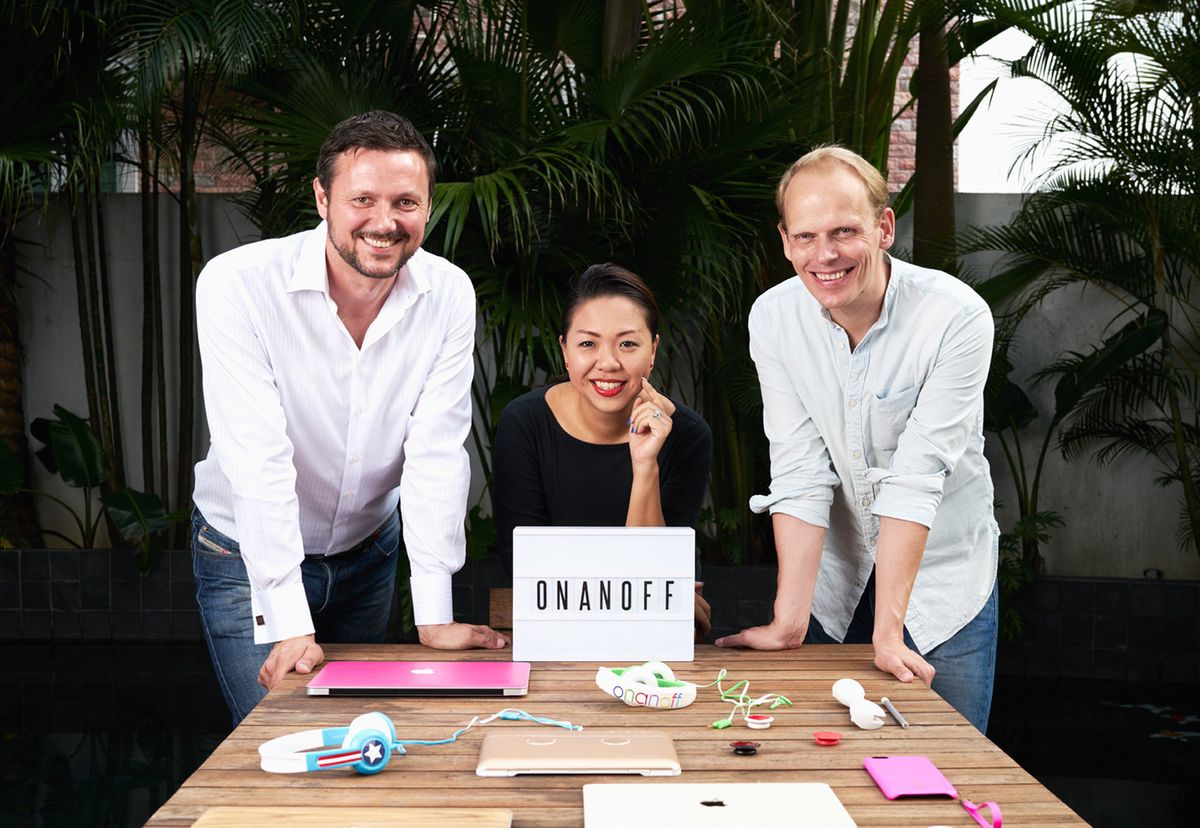 Nordic Enterprises Ltd., the holding company for kids & education audio brands ONANOFF and BuddyPhones, has successfully completed a convertible bond offering. More than 75% of the Hong Kong based company is owned by Icelanders, and raised a $1m convertible a year ago.

The company, founded by Pétur Ólafsson (CEO) and Bjarki Garðarsson (CFO), has sold over 2 million of their headphones specialised for kids under the brands ONANOFF and BuddyPhones. Their products are distributed in about 90 countries, and despite the negative impact of COVID19, the company forecasts between 20-30% revenue growth due to increase in online sales.
Nordic Enterprises and Amazon recently signed a contract for a special line of BuddyPhones in the "made for Amazon" program and BuddyPhones will be the recommended headphones for Kindle and Echo for kids. "It is a great honor and recognition that Amazon has chosen us to work with us and we expect to see a notable effect on sales both within and outside the Amazon platform", says Petur and continues:

"The use of headphones among children has increased enormously in the last decade, primarily due to the development of smart devices and the consumption of entertainment, games, music, etc. This development has greatly increased the incidence of hearing loss in young people. The safety of the children who use our headphones has driven our ambition in the development of BuddyPhones, which has resulted in BuddyPhones being considered one of the leading brands in this field".

"There is also a fundamental change taking place in the field of online education and teaching methods that will permanently increase the demand for safe and reliable headphones, tailored for the purpose. If we only look at the "kids & education audio market", it is estimated that that demand will grow threefold in the next five years. Major developments will also take place in other areas  in line with technological developments that create new possibilities at the borders of software and hardware, and we are committed to being at the forefront in the areas we find most interesting ".

"The success of Nordic Enterprises has been based on the choice to represent a clear speciality in the headphone market where we can take the lead and we see real opportunities for growth with this strategy in mind", says  Pétur Ólafsson, CEO of Nordic Enterprises.
The corporate advisory firm Centra Corporate Finance facilitated the fundraising:  "We are very pleased with the result of the auction. The operations of Nordic Enterprises are going well and there is significant growth in the cards, but due to uncertainty in the capital markets, it was decided to offer convertible bonds instead of executing a larger share offering at this point. The company is in a good position with exciting opportunities ahead, and the powerful and broad group of investors who took part shows great faith in the company and its management, "says Karl Þorsteins at Centra Corporate Finance.