Editorials
Bring on the Experts: Iceland should target remote workers and help them work from Iceland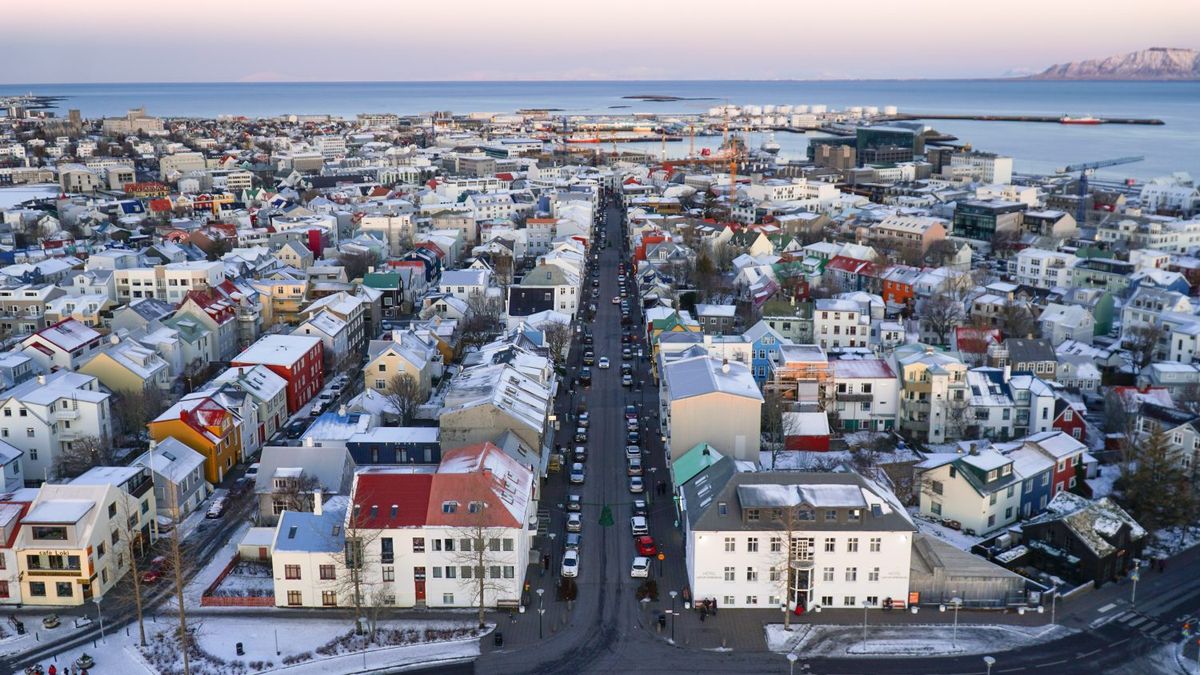 The last couple of weeks were quite eventful. The country is formally opening on June 15, the second Covid package for the economy is going through parliament, and – finally – the spring weather that Icelanders love so much is coming.
In this newsletter, I want to try a new format, inspired by Nicolas Colin of The Family and writer of the newsletter European Straits. (If you're interested in European Tech & Public Policy, I highly recommend). He regularly does an "11 notes on X" piece, I'm using the style to make an argument
I'm making the case for why Iceland should invest – immediately, and quite heavily – in making Iceland the best place in the world for digital nomads and remote workers.
1/ Iceland reacted and contained the Covid crisis swiftly due to a mix of reasons that I'm not an expert on. The fact remains that come June 15, we'll be opening the country to inbound traffic and travellers, testing people at time of entry. In a world where hubs like New York City is extending their stay-at-home order to June 13, it's impressive that a country can open up at basically the same time. Yes – size matters and I'm in no way comparing the scale of the problem in NYC to Iceland's, but this is a time where we can use our (small) size to our advantage.
2/ Our small size is also a factor in why this might be a good strategy. Our small size means that a) we should be able to move fast (government in Iceland is known to move _fast_ given the right incentives) and b) we wouldn't need a massive influx of remote workers that would like to work here to see a meaningful impact on our economy and community. In 2019 roughly 5.000 foreigners moved to Iceland. If 20% of that were remote tech workers, we'd be multiplying the size of the local tech scene, probably raising the average wage in the locales where they'd live, and adding a breadth of experience and connections to the ecosystem.
3/ Companies, foreign and domestic, are realising that remote work can work at scale, and giving out policies to support that. Many of us know that remote work is a thing – might have even read books on it by Jason Fried & DHH, or other thought leaders in the field. Due to the Covid pandemic, many large and global organisations have been running completely remote, and some of them have decided that post-Covid their workers won't need to return to the office routine. These are indicators of a change in general operations of companies, and experts (or at least VC-Twitter), believes that this will become a general trend. When the global leaders in tech employment no longer require you to come to the office to work, opportunities arise for locales that could never have competed with the main hubs, but have a possible advantage in other areas.
4/ And it just happens to be that Iceland might be a leader in some of those other areas. Iceland is peaceful, equal, friendly, and beautiful. You're never more than 20 minutes away from interesting nature, the pools are awesome, we have a budding food scene (including a Michelin star), great culture scene, more beer types than you can count, a scooter rental and the taxi service even has an app (it's ugly though). We have a tight welfare system and good healthcare. We're located between the EU and US, which while not necessarily a massive bonus in this interconnected world, when working remotely – possibly with teams across the globe – it's quite convenient to be able to get time with people on both sides of the Atlantic, easily, within your work day (I experience this every day and it's pretty nice). And if the bustling Reykjavik scene is not to your liking, Iceland boasts one of the best (if not _the_ best) internet connectivity numbers in rural areas, opening up the possibility of working remotely from farms, summer houses, or quaint fishing villages like Þingeyri (working from the local co-working space the Blue Bank). I just listed up some things that came to mind – and a marketing person would doubtless be able to take a better spin on it. Point being: we can't compete with New York, San Francisco, London, or Paris in being a metropolis, but we should be able to compete on something else. We just need to find our niche.
5/ In addition to hard-economic impact, either through taxable income or local spending, spillover effects could be massive. Foreigners that come to Iceland to work remotely would hopefully integrate somewhat into the local scene, creating connections that could lead to new opportunities – startups or employment – that would positively impact the local scene and Iceland in the long term. Similarly, the network of Icelanders could grow fast – if you become friends with someone that is hails from Silicon Valley, you're all of a sudden (much) fewer degrees of separation away from the next employment opportunity, co-founder, or investment. And although the idea is to target people that would be aiming to be in Iceland for a limited amount of time (from several months to several years), that can change. Love – for soulmates or nature – seems (anecdotally) to be a good source of permanent relocation of foreign experts.
And reaping all these benefits is easy! All we'll need to do is a cross-governmental-institutional effort to change some laws, introduce new ones, and market it to the world.
6/ We'd need to make it smooth to come here and get working. Whether that would be for a digital nomad person, who aims at staying here for a couple of months, or someone who aims at working remotely permanently from Iceland, the processes, visas, new-inhabitant service, and so forth, would need to be properly set up. Essentially, we'll need to build the product (a "lifestyle" package, which includes stuff like visa and how to get a place to stay), market it, and help people adopt it. There are different levels of the product – the startup package and the enterprise package – with different levels of effort required, different levels of upside for Iceland, and different levels of support required. In any case, these things are not very complex to identify and scope out.

7/ While the product will be splendid – I'm sure of it – it's definitely not a "build it and they will come" type of product. Which means that we'll need to market: figure out our strategy and message, and how to target the right people (I'd love to see a "Come Work Remotely for Twitter from Iceland" billboard in San Francisco but that's just me). We do have some experience in marketing ourselves as a country, although that's mostly been around tourism. But we also have experienced people in Iceland that are both the target group (i.e. foreign experts currently in Iceland) and might be able to provide value (because they might know marketing …). Let's use them. Then of course there's Íslandsstofa, which should definitely be working on something like this. Whether they are, and how, remains to be seen. I think from an institutional perspective, this project falls in their lap, question is whether they have enough of a tech & innovation focus to put resources in that track. This can't be a pet project if we want it to succeed.
8/ The impact of this could be a multiplier on all other innovation and tech-connected efforts. Great companies aren't founded or built by grants, tax refunds or co-investment schemes. They're built by people with knowledge and networks. But creating talented people is hard (and if you try too hard at that you become kind of like … a dictator?) so building out support for the people that are already there (and those that would like to come) is what public policy often focuses on – work on the the things you can control and all that. But imagine the impact of a supportive ecosystem for innovation and tech companies, if in parallel there's a massive effort in increasing the amount of knowledgable people with networks that are coming to the country. Granted, most of them will work for non-Icelandic employers, but we don't need many to find a new job and successfully start a company in Iceland to make it all worth it.
9/ What do you think? Is this something Iceland should do? Will it work? Why / Why not?
Do you like Northstack?
Our coverage is made possible by the support of people who like you, through small monthly donations. Supporting Northstack will help us keep up the discussion, news, and analysis of Icelandic startups, tech, and venture capital.
Yes, I'll help by supporting Northstack!