The Update
Bókun announces partnership with TrekkSoft to create a tour and activites marketplace in Europe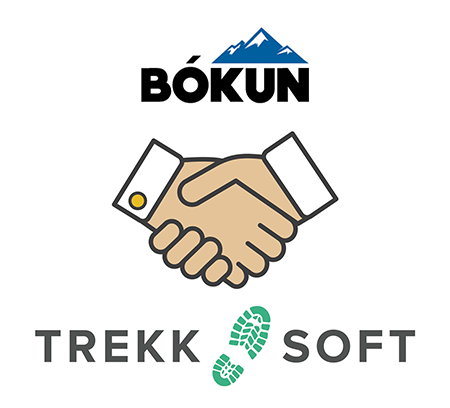 Bókun, the Icelandic cloud based sales, inventory and marketing platform for the tourism industry, has announced a partnership with Swiss company TrekkSoft. From the announcement:
Hjalti Baldursson: "We're excited to bring TrekkSoft's suppliers to the Marketplace, giving them the ability to collaborate and create new revenue streams via cross-selling and greatly enhancing the Marketplace product range. This marketplace could be a game changer for our industry".
Combined, TrekkSoft and Bókun will offer a B2B marketplace with over 30,000 bookable products.
The TrekkSoft-Bókun B2B marketplace will be the biggest inventory list in Europe and enable global resellers to "have Europe covered" in terms of inventory. The existing 2000+ combined clients of Bókun and TrekkSoft will also be able to resell each other's products via the joint marketplace.
This powerful eco-system, as developed by two of the leading software players for Europe's tours and activities sector, has a proven track record of generating value for suppliers and resellers alike.
TrekkSoft and Bókun both offer comprehensive systems for tour and activities companies with customers in over 130 countries. Bókun offers a world-class marketplace solution to customers across all sectors of the travel industry, including hotels and transportation. Trekksoft on the other hand has produced a tailor-made payment gateway solution for booking systems worldwide.
Jon Fauver, CEO of TrekkSoft, adds, "We have always been impressed with what Bókun achieved in Iceland. This collaboration is a logical step for both of us bring more value to our users and our partners. I would love to see more cooperation among the booking system providers to solve distribution problems."
This short post is a part of The Update – crowdsourced news and updates from the Icelandic startup and tech community. If you wish to share an announcement, send us a message.