Articles
Better Boats: An Icelandic Startup Sets a New Course for the Shipping Industry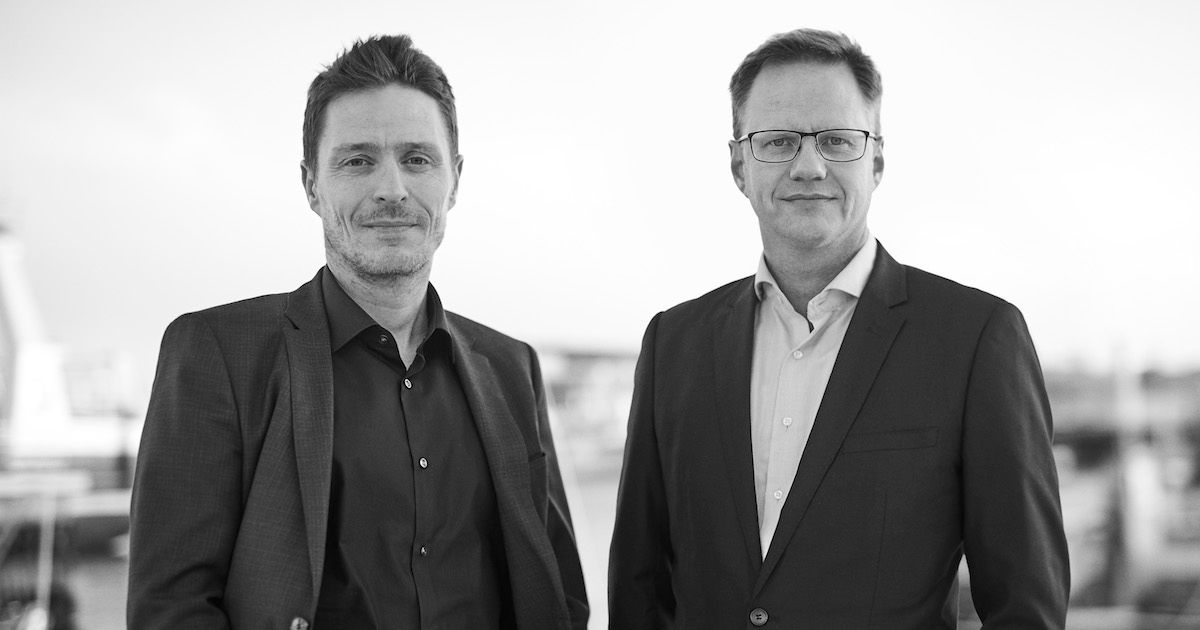 The global shipping industry is a sprawling network of companies with a presence on every continent save Antarctica, responsible for delivering around 90 percent of the world's goods. Its vessels move massive amounts of raw materials across national boundaries, shaping the ocean into a highway for trade. However, the industry is highly pollutive and grossly inefficient: air pollution from shipping leads to 50,000 premature deaths per year in Europe alone, according to the nonprofit Centre for Energy, Environment and Health. Maritime shipping is also a key driver of global warming. The industry is so vast and complex it seems impossible to change. But that's exactly what a small Icelandic startup aims to do.
Enter the fray Ankeri, founded in 2016 by childhood friends Kristinn Aspelund and Leifur A. Kristjánsson. Engineers by training, they recognized a need for creating a shipping marketplace that rewards efficient, low-emissions vessels.
"We identified a problem in shipping management that hasn't been solved," says Kristinn, who also cofounded marine performance company Marorka in 2002. "The [industry's] focus is more or less on the shipowners. But their customers pay for fuel. We wanted owners and charterers to examine fuel performance together and try to improve it."
Thus Ankeri was born—an online platform that weaves real-time data, weather reports and performance metrics into one interface. Designed to increase transparency by utilizing available data, the technology carries the potential for partnerships across various parties in the shipping industry.
"Owners can share past performance of the ships and charterers can find the most suitable vessel for their trade," says Kristinn.
But tackling emissions and energy consumption in the maritime world is no small order: there are over 50,000 cargo ships across the globe. Ankeri hopes to start small and gradually build partnerships, picking up steam as the model spreads. Already this year, the company has deployed a prototype to use with its first customer.
Kristinn notes that the service will expose shipping informatics normally left "under the hood" but which have an outsized impact on fuel efficiency, including engine maintenance and ship design. And the startup's effort may very well dovetail with new environmental regulations: the International Maritime Organization (IMO) declared in early April it would slash emissions in half by 2050 (compared to 2008 levels).
Ankeri, only one among numerous Reykjavík-based startups, may be entering the market at a crucial moment for global shipping.
By founding a startup rather than going a more traditional business route, Kristinn says he's been able to quickly see ideas into fruition. "The first few weeks, when there are no rules, anything is possible—there is complete freedom," he says. "There are no shareholders, customers or employees. It's just two co-founders with a piece of paper."
But Ankeri has already taken off. Whereas the shipping industry is historically slow-moving, Ankeri can be agile and push the industry to innovate.
Kristinn also notes that, with the local startup scene booming, it is relatively easy to gain access to business leaders, clients and the broader innovative community. "We're beginning to accept that, here in Iceland, people are creating solutions for the whole world," he says.