Articles
"Banks as big, one-stop-shops are, in our view, on their way out" - An interview with indó cofounder Haukur Skúlason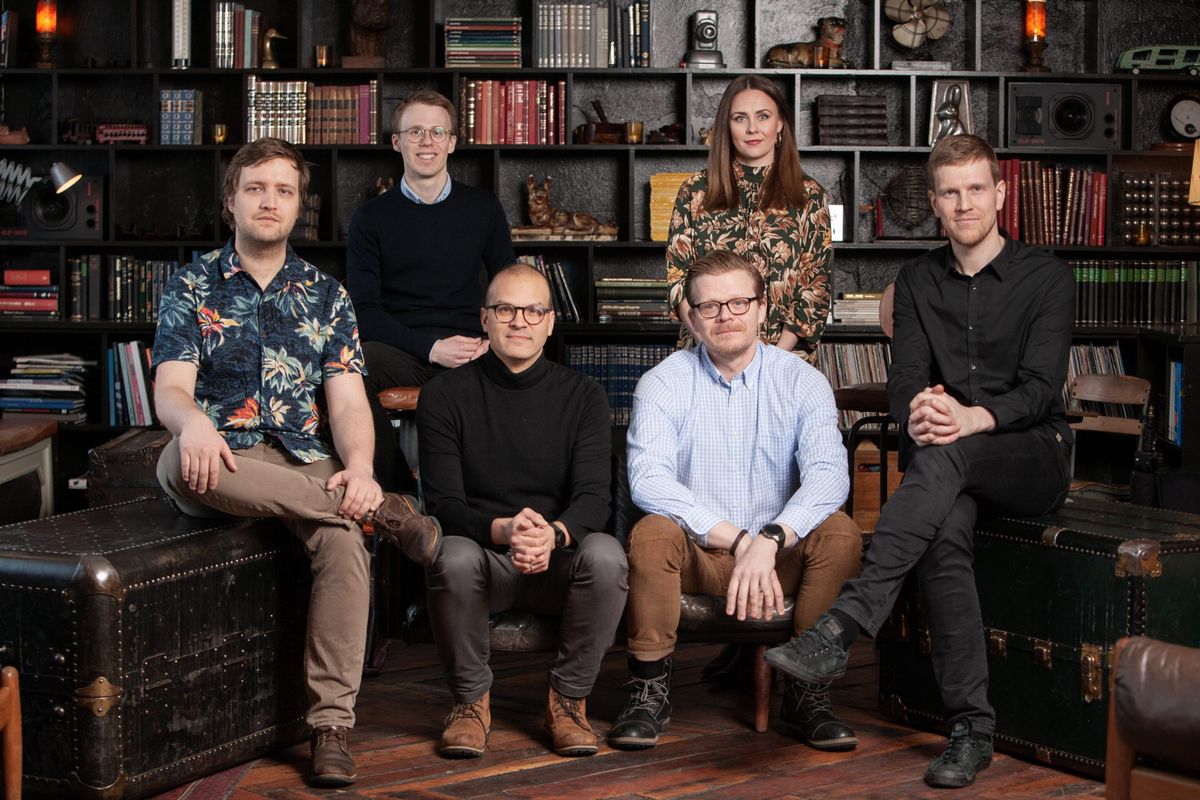 This week, challenger bank indó announced €1m in funding. Following that announcement, Northstack interviewed Haukur Skúlason, cofounder of indó, on the opportunity. This was originally a part of the Memo, our newsletter with deep dives and commentary into the ecosystem. Our questions are in bold, answers in italic.
A new bank, something that hasn't happened in a long time, at least not in Iceland. Why is starting a bank the right business opportunity?
We have seen challenger banks emerging all over Europe in the past few years, reflecting a general perception of an opportunity in the banking industry.  Banking really has not changed, as a business, in a long time and with new technologies and customer preferences, there is a clear opportunity to offer a different type of banking – one built from the ground using cutting edge technology and meeting the current demand of consumers.  So rather than asking if this is the right business opportunity, the question should rather be, why shouldn't it be?  The way we see it, we are not only challenging the banks as businesses, but also the banking model and the way they have been structured in the past.
And why now?
Banks as big, one-stop-shops are, in our view, on their way out.  When you try to be everything to everyone, you end up being very little to most people.  This creates an opportunity for smaller, more nimble niche fintech companies to offer a relatively narrow product or service range – essentially focus on few things but do them exceptionally well.  The changes in legislation and customer behavior is also pushing the market in this direction – financial institutions are effectively rewarded for being simple and transparent with extremely streamlined operations.  In Iceland, the banking industry has not really progressed in decades, we still have the same banks we had decades ago, when we were kids, even when our parents were kids, doing pretty much the same things.  We think it is time to offer Icelanders a new choice – a bank that does things in a totally different way, but still offering the people fundamental banking services they rely on.
You describe your services as being "100% safe and with much better interests than the market currently offers." Now, I'm not banking expert, so could you help me untangle that. What does 100% safe mean in the context of banks? I thought my money was safe being in a bank?
Banks today are not safe as such, they have a deposit guarantee – which is not the same thing.  If things go bad, a national deposit insurance scheme is supposed to cover any lost deposits (up to a certain amount), and more often than not, governments have stepped in with taxpayer money to make up the difference.  The way we see it, safe means two things.  First, is my money being used for risky lending or investments?  Banks take risks with our money and rely on implicit government guarantees to make a profit.  We simply say that we do not take any risk with your deposits, we simply keep it until you need it.   Second, what is my money being used for?  We firmly think that customers deserve to know where their money is, and whether it is being used for things they might oppose to.  For instance, if you are a vegan, you might not want your money being used fund the meat industry.  We believe you should know what your money is doing.
And better interests? How much better? And how are you able to do that?
Significantly higher rates 🙂 – something that will actually matter to most people.  And we can offer that through having very focused operations, being very specific as to the product and services we offer, because through simplicity comes efficiency.
Your team is fairly small, is it big enough to compete with the current banks that have hundreds of employees?
If we were trying to replicate the structure and operations of the incumbent banks, we would most certainly match their employee count.  But we are not trying to create a slightly better version of the incumbent banks.  We are structuring our operations in a completely different way, building on cutting edge technology from the very beginning.  With a laser focus on simplicity, scalability and safety, we are absolutely certain we can offer the best product in the market.  As we have seen all over Europe, the sheer size of the incumbent banks is definitely not an advantage but rather a drawback.  They simply do not move fast enough and usually have internal legacy issues to battle every day.
Iceland has three major consumer banks, several smaller ones, and one focused on high net worth individuals, and we're only around 350.000. Is there really space for another bank?
We think that it is not a question of how many banks there are, but rather are all the needs of the customers being met?  Given that the incumbents are, for all intents and purposes, offering the same products and offering the same rates, we look at the market and ask ourselves; is there a need in the market that is not being met?  Do you want your money to be completely safe?  Do you care what your money is being used for?  Do you want to get better rates and lower fees, made possible through efficient operations?  Do you want your bank to be a bit more fun?  We believe so, and so do our one thousand indóans who have signed up to our Beta Group.
The announcement stated that you were planning a Series A funding round. If you're planning on raising venture capital, I would assume that the market opportunity in Iceland isn't big enough for a venture fund to join and participate. What do you think? Do you have plans for expansion outside of Iceland?
As is so often the case, Iceland represents an amazing test market for new products and our focus, in the near term, is to develop a sustainable business model in Iceland.  Further down the line, we can ask ourselves if there are markets in Europe where transparency in banking, safety and a better value proposition for consumers are a relevant issue.  We believe yes, and definitely see an opportunity to develop the concept outside of Iceland.  We have a very clear strategy as to how that would be achieved – a strategy that is built around indó being a local bank in different markets.  But before we can run, we have to master the art of walking.
How's the coronavirus outbreak affecting indó?
It is safe to say that the Covid-19 virus is the biggest disrupter of our generation.  In the grand scheme of things, is it possible that the virus makes us rethink our priorities and brings safety and security to a whole new contrast?  We are, of course, affected as virtually every person on the planet, but are fortunate enough to have an amazing team that can meet any challenge.  We put the health and safety of our people at the top of our list and take no chances whatsoever.  We are all working from home and take our meetings via Google Hangout and collaborate via Asana.  So our virtual office is very much like our physical one and we continue to build the bank.  We can see that the funding markets have all but closed during these times, but will most certainly open up again once the worst of this storm is over, and then we will be ready.  We were also lucky enough to complete a funding round in February and are therefore well funded to meet these uncertain times ahead.  While we will likely see a delay in our launch date, we are managing our operations in such a way that once this pandemic recedes, we will be ready to go.
You can read more about indó and sign up for their beta program on indó's website.