fundraise
Authenteq raises $1.3m seed round co-led by Initial Capital and Draper Associates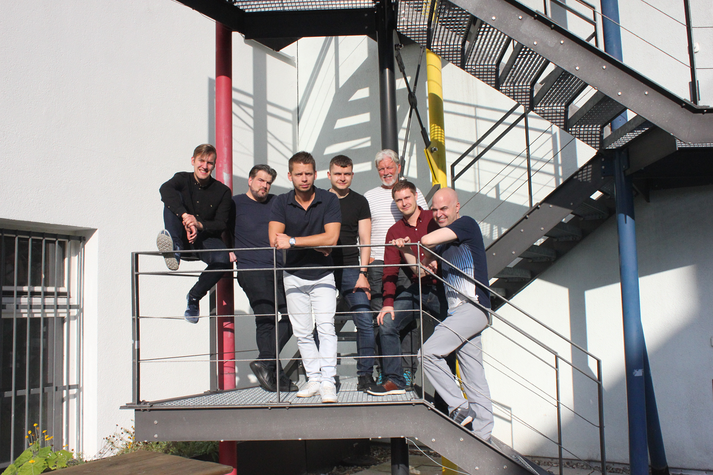 Icelandic startup Authenteq recently received seed funding from investors from three major tech hubs in the world. The company is working on distributing a blockchain based digital biometric ID to all internet users. The funding rounds, which totalled around $1.3m was co-led by London based Initial Capital and Silicon Valley based Draper Associates. Also investing in the round is Berlin based Cavalry Ventures.
"I see great opportunities in what Authenteq is doing. Their business model is sound, the market is huge and the problem of identity is only growing. For me that's a sustainable investment project that was started by experienced founders" says investor Tim Draper on why Authenteq caught his eye.
"Getting such a well rounded team of seasoned and well known investors as well as former entrepreneurs is a great acknowledgement of what we've been working on", says Kari Thor.
Authenteq describes its process as "a highly secure automatic process of verifying a person's real identity without the need for human interaction offers a frictionless method for anyone that has a smartphone and a government issued identity document to verify their identity to a high degree of certainty and assurance."
"Since every common data point currently used to establish an identity was hacked for almost half the US population we've received increased interest from US focused companies that have until the Equifax breach relied heavily on the Social Security Number system for online identity verification," says CEO and co-founder Kári Thor Runarsson.
"Although that in itself is a very insecure and unreliable verification method, the US focused companies now have the incentive to adopt a more rigorous method for identity verification and we feel an increased interest from consumers that are demanding a method that can verify their identity without the need for them to hand over a whole range of personal information," Kari adds.
Some of the features of the Authenteq ID is that it is a sovereign digital identity, which means that the user owns and controls the information that is collected and verified. Authenteq in fact does not have access to the user's information which is heavily encrypted on both the user's phone and on the blockchain.
The startup has so far been funded by the founders and grants.
"I've been extremely proud on how far we have taken Authenteq without taking in outside equity financing. So far we've built an amazing and talented team of dedicated people that share our vision and mission, but now was the time to shift up a couple of gears and increase our team size as well as benefit from the amazing experience and portfolio network of our investors." continues Kari Thor.
The company is currently working on pilot projects with a selection of companies it plans to launch with early in 2018.
This funding round brings the total raised by the company to around $2m, the rest of which has been in mostly non-equity grants.