The Update
Atmonia wins annual business plan competition Gulleggið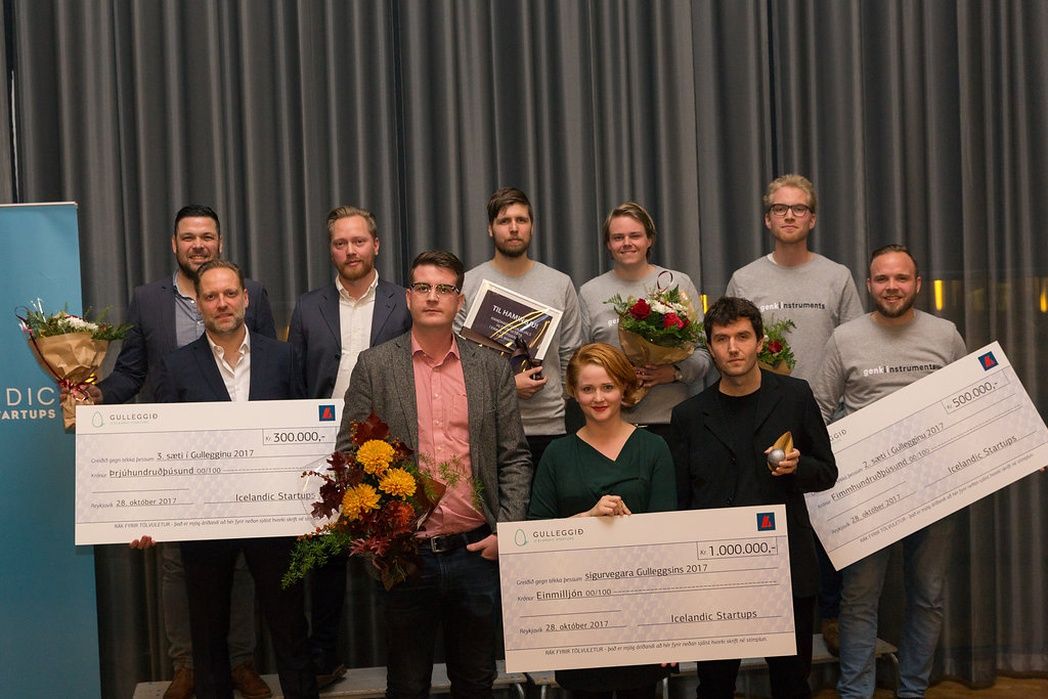 Atmonia is the winner of Gulleggið fall 2017, a business plan competition run by Icelandic Startups.  Jón Atli Benediktsson, Rector of the University of Iceland opened the ceremony in University of Iceland on Saturday where the results were announced.
This spring Gulleggið celebrated its 10 year anniversary, in wich time approx. 2.400 business ideas have gone through the competition.
The competition is held is held in co-operation with the University of Iceland, Reykjavík University, Bifröst University and the Iceland Academy of the Arts with support from key players in the Icelandic economy.
1st place
Atmonia took home the grand prize of 1 million ISK from Landsbankinn and  admission to Promote Iceland's export assistance program – Aðallína.
Atmonia is developing a revolutionary process for sustainable on-site ammonia fertilizer production.
2nd place
Second place was Genki Instruments, rewarded with a cash prize of 500.000 ISK from Landsbankinn and a 10 hr patent consultancy from Marel.
Genki Instrument´s first product, Wave, is a wearable designed for musicians. Wave is a ring that allows musicians to easily control sound, effects and send commands using the motion of their hands.
3rd place
In third place was Taktikal, rewarded with a cash prize of 300.000 ISK from Landsbankinn and a 10 hr patent consultancy from ADVEL Lögmenn.
Taktikal is developing a cloud platform for frictionless automated customer on-boarding experience.
This short post is a part of The Update – crowdsourced news and updates from the Icelandic startup and tech community. If you wish to share an announcement, send us a message.