Arkio
Arkio featured as a launch app for Meta Quest Pro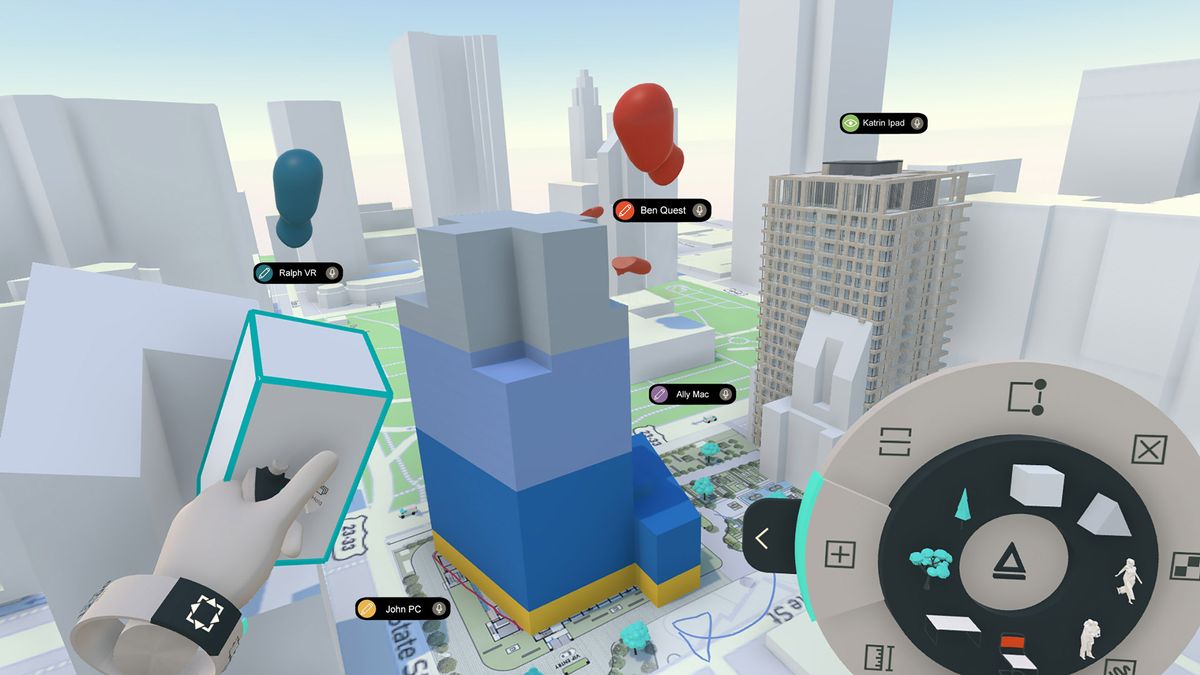 This week Meta launched the third version of its Meta Quest Pro mixed reality headset. Arkio, the Icelandic collaborative spatial design tool that enables anyone to design, mix and share realities, was one of the several apps featured as a launch app for the new headset. Arkio has been optimized for the new Meta Quest Pro to take full advantage of color passthrough as well as face and eye tracking, enabling new professional workflows and experiences.
When Hilmar Gunnarsson founded Arkio in 2017 he wanted to make it easier for designers to come up with better design ideas faster. The plan was to use VR and AR technologies so that people could design together more intuitively. Since then the company has grown considerably and is now being featured in the new Meta Quest Pro.
Arkio version 1.3 is now available on the Quest App Store. It adds new physical room import and passthrough capabilities that allow everyone to design in VR. The tool lets you place virtual furniture in your living room, sketch an extension on top of a building you're remodeling, carve a virtual window into a wall or remove physical walls. With Arkio you can either view 3D models as scale models or experience them at an accurate scale in the real world before they're built.
After this had been announced the founder and CEO of Arkio, Hilmar Gunnarsson, had this to say: "With Arkio on Meta Quest Pro our users will be able to design in mixed reality, seamlessly blending the real and virtual worlds using color passthrough and the Meta Presence Platform. Being able to sketch and visualize changes to physical spaces and buildings in real-time opens up a world of possibilities for people doing spatial design, from hobbyists to design professionals."