The Update
Anitar's mobile RFID scanner aims to simplify the life of vets and horse breeders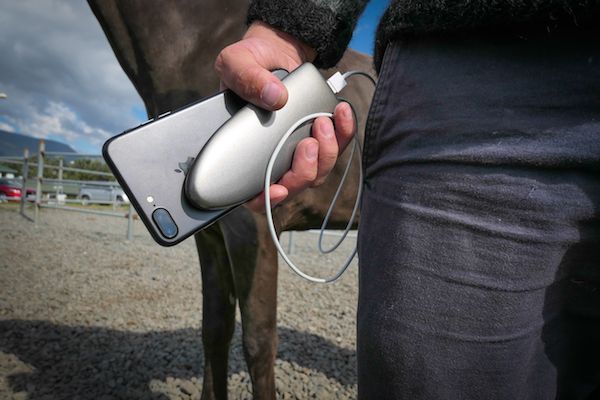 Anitar, Icelandic agtech startup, recently launched a Kickstarter campaign to finance the initial production of their RFID scanner The Bullet.
Anitar has turned to Kickstarter to launch their thoroughly-tested RFID tag reader that's powered by the device you always carry around in your pocket: your phone! Karl Mar Larusson, the founder of Anitar, says: "Farm technology, as we know it, is often outdated or very expensive. It was our goal to create a RFID tag reader that fits into just about any pocket without breaking the bank. As devoted horse breeders, we wanted to create a device for day-to-day use that would make our lives, but also the lives of vets and farmers, easier because time on a farm is precious. Anitar's Bullet does all that."
The device is suitable for scanning and tracking all sorts of animals – from horses and cows, to sheep and dogs – and is currently also directly connected to the WorldFengur Studbook through a specific software application.
Anitar is looking for 250 forward-thinking horse lovers to pre-order the Anitar tag reader. The device bridges directly between the animal and various databases, such as the WorldFengur Studbook.
More info on the campaign here.
This short post is a part of The Update – crowdsourced news and updates from the Icelandic startup and tech community. If you wish to share an announcement, send us a message.