Uncategorized
"Reykjavík Science City" hopes to make Reykjavík more attractive to R&D projects and investments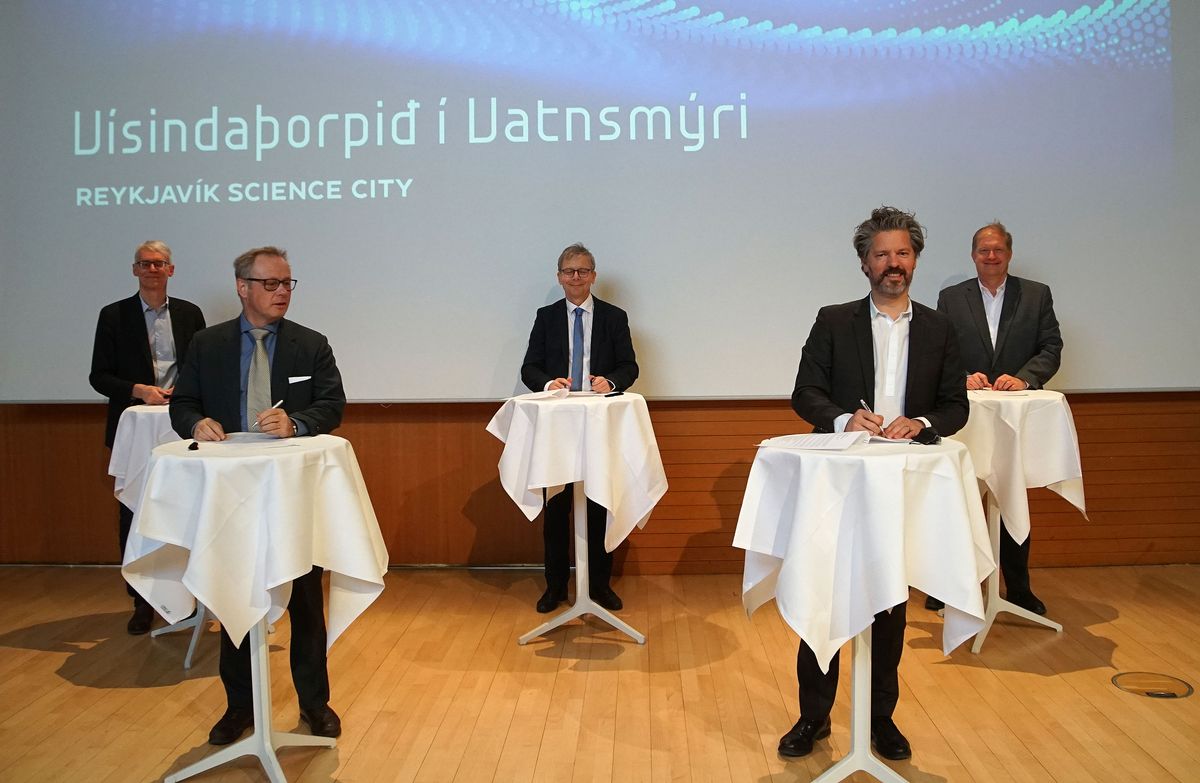 The collaborative project Reykjavík Science City, which aims to build a large hub for researchers and entrepreneurs in central Reykjavík, was formally established today. The project was signed by the mayor of Reykjavík along with the rectors of two of the city's largest universities, the head of the National University Hospital, and the head of the University of Iceland's research centre.
Reykjavík Science City will be located in close proximity to the University of Iceland, Reykjavík University, and the National University Hospital. The project will be promoted abroad by Business Iceland in order to attract foreign investors and companies, especially in healthtech and biotech.
According to a press release by the City of Reykjavík, the hub is a part in making Iceland an attractive place for investment and R&D, as well as letting innovation and technology be the country's main driver in value creation.
"It is an exciting project to market Vatnsmýri as an ideal place for future knowledge building," says Pétur Þ. Óskarsson, managing director of Business Iceland, which will promote the project. "Across the Nordic countries, and beyond, such work has yielded great results and opportunities for society. It is one of the goals of the government's export policy to greatly increase the share of the knowledge industry in generating export revenue, and it is good to see this policy implemented in this way."
Subscribe                                     Loading…
Thank you!
You have successfully joined our newsletter list.
function ml_webform_success_6299146() { var $ = ml_jQuery || jQuery; $('.ml-subscribe-form-6299146 .row-success').show(); $('.ml-subscribe-form-6299146 .row-form').hide(); }            fetch("https://assets.mailerlite.com/jsonp/292344/forms/93626251316561736/track-view")