Uncategorized
3Z raises a $2M funding round for its preclinical research of new ADHD and Insomnia therapeutics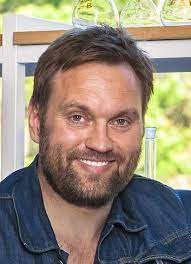 Recently, 3Z announced that it had closed a $2M funding round led by investors that have extensive experience in pharmaceuticals and medical technology. The new capital will be used to accelerate the finalization of preclinical studies on 3Z´s lead therapeutic candidates in ADHD and insomnia. Using its unique zebrafish screening platform, 3Z has identified both novel and repurposed therapeutics for these indications; the platform allows for cost-effective high-volume screens in vivo.
3Z is an Icelandic drug discovery company that develops human disease models in zebrafish using genetic and pharmacologic means and utilizes novel approaches to data science for classifying and contrasting disease models and drug effects in high-throughput. The focus is squarely on central nervous diseases where meaningful models require in vivo endpoint measures.
The lead therapeutics are now being re-assayed in mammalian models, replicating, extending and validating the therapeutic potential of the compounds. The novel ADHD therapeutics are all non-stimulants, poised to fill a gap in the market, with fewer side-effects compared to contemporary treatments and offer an alternative for non-responders. The insomnia therapeutic encompasses a novel mechanism of action that may combat insomnia and metabolic syndrome, indications with significant comorbidity.
"We are extremely pleased to welcome the investors onboard, which
significantly strengthen and deepen the company's network and competencies
for moving forward. 3Z now has the financial means to forge ahead, getting our
current assets ready for the clinic and managing outsourcing activities while
initiating the next screens." says Karl Ægir Karlsson the CEO of 3Z.