ipo
Oculis listed on Nasdaq in New York, a first for an Icelandic VC portfolio company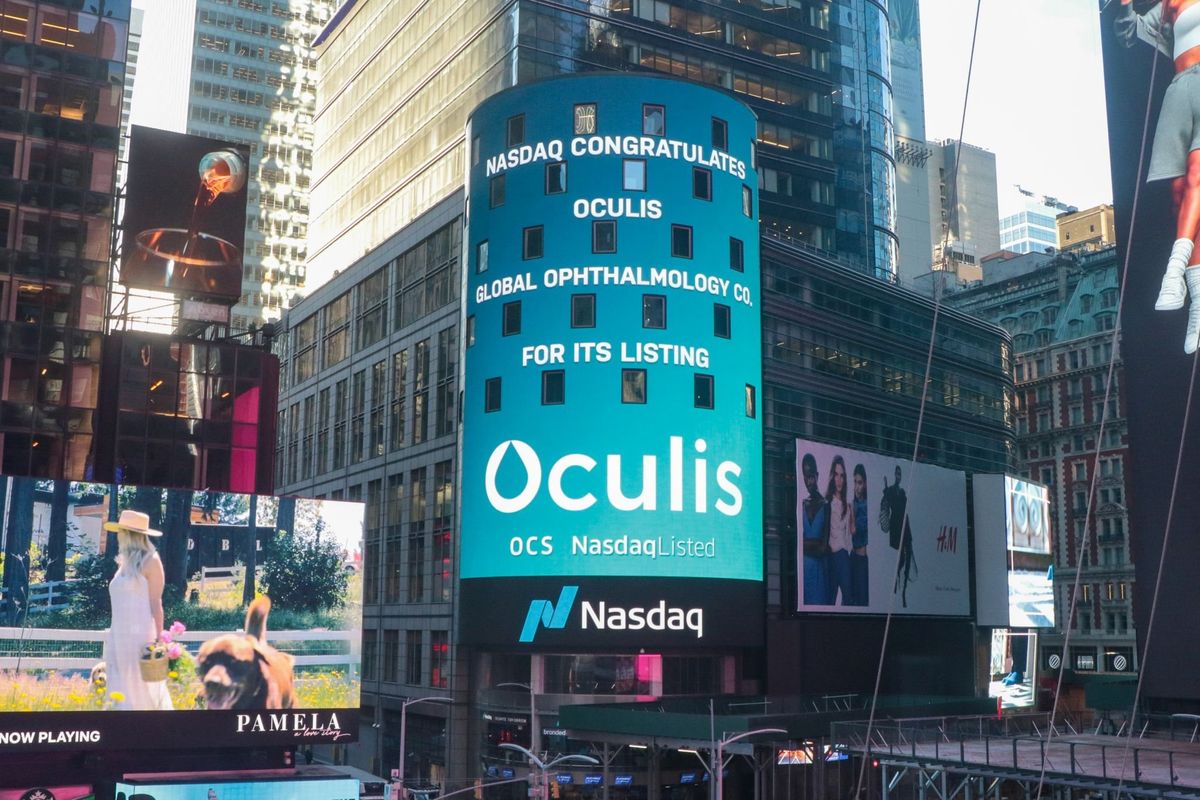 Last week, Oculis, the Iceland-founded biopharmaceutical company headquartered in Switzerland was officially listed on the Nasdaq stock exchange in New York. Oculis' shares have now started trading there under the ticker OCS.
This makes Oculis the first Icelandic VC portfolio company to go public. Both Klappir and Solid Clouds were previously listed on the Nasdaq First North Growth Market in Iceland, but neither counted Icelandic VC's as investors when going public. The same goes for the other recent example, Alvotech, which went public in New York last year.
As we have previously covered, Oculis went public through a SPAC merger with the European Biotech Acquisition Corp (EBAC). In October last year, the merger as well as a funding round of $80M was announced.
In addition to that, Oculis, declared last month, that the company had raised $15M in more private funding before the public listing.
The stock price stands today at $10.89 per share. The initial offering price was $10 per share so the price has gone up by 8.9% in these first trading days. The market capitalization of Oculis with the current share price is $178,6M
Headquartered in Lausanne, Switzerland with operations in Europe, the U.S., and China, Oculis is a biopharmaceutical company focused on developing innovative ophthalmic treatments to improve the sight and lives of patients. Oculis has a diverse product portfolio, which currently includes three clinical-stage product candidates. The company was founded in 2003 by Dr. Einar Stefánsson, professor of Ophthalmology, and Dr. Þorsteinn Loftsson, professor of Pharmaceutical Sciences who still leads R&D within the company.
One of Oculis's most advanced product candidates, OCS-01, has successfully completed a Phase 2 trial in DME (DX-211) with 144 patients providing the first proof-of-concept for a topical drug effect in retinal edema. This drug has the potential to provide a new and potentially the first non-invasive option for patients. OCS-01 also successfully completed another Phase 2 trial in Inflammation and Pain following cataract surgery. Following the completion of both Phase 2 trials, an End of Phase 2 meeting was conducted with FDA and the product candidate is now in phase III in both indications.
Below you can read Northstack's older articles about Oculis.